Now on Sale: The Mural Artist's Handbook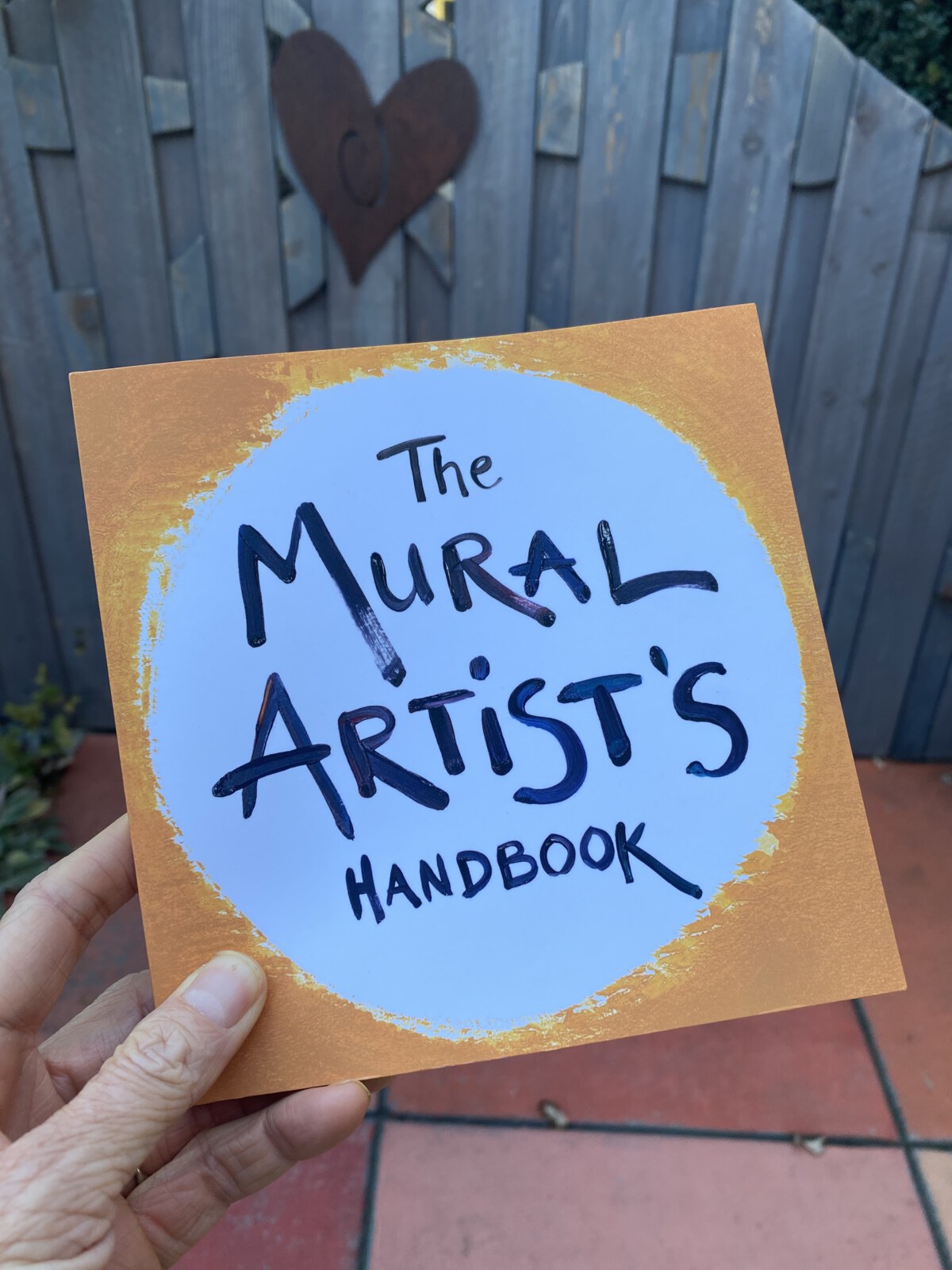 Virtual Book Launch Party!
Somewhere in March, I realized 2020 was going to be a different kind of year. I pondered how I might be of service as I followed stay-at-home orders. I calculated that since half of my work is commercial, including retail and restaurants, I would have a lot fewer commissions in 2020. I also knew that if I could manage it, the safest thing was to work at home. That is why, sandwiched between feeding my sourdough starter and propagating houseplants, I wrote a book.
I am so, so thrilled to share with you the product of my best time and attention for the past year:
My goal for the book was that it would be beautiful, humorous, and useful. I hope that every artist who finds it will also feel encouraged. I have been incredibly blessed to paint murals as a career. My aim was to provide content that would give artists the confidence to put their creative offering out into the world in a way that is both creatively fulfilling and financially sustainable.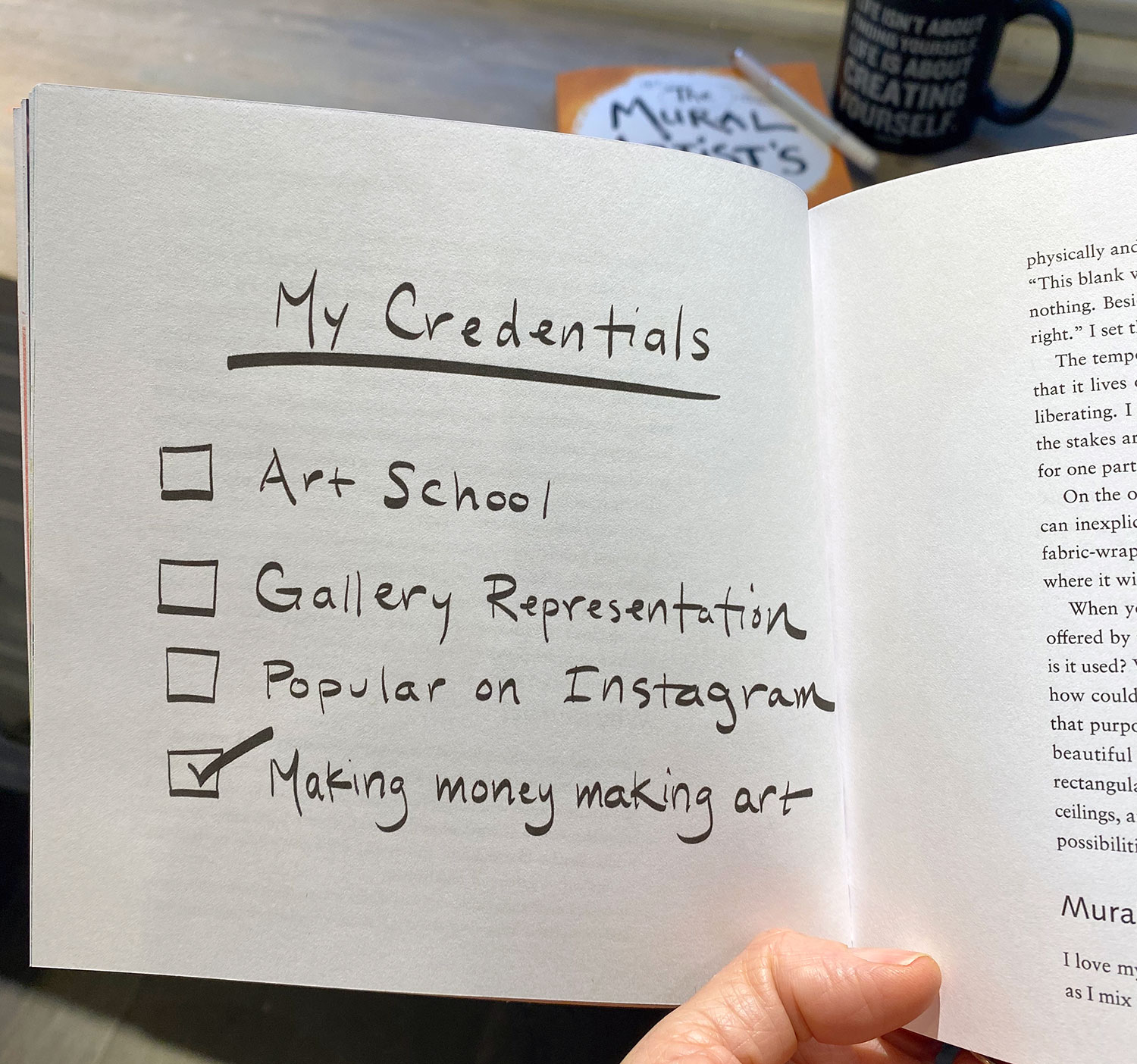 The Mural Artist's Handbook is the book I wish I could have put in the hands of my 27-year-old self, who had no clue how to get started with a mural business, what to charge, how to find paid mural work, or navigate different types of clients and creative collaborations. I include pop-out pages like "5 Things to Do This Week" and "Tips for Successful Private Commissions." If you know an artist who might benefit from this information, forward this newsletter to them or even better, send them a copy of the book.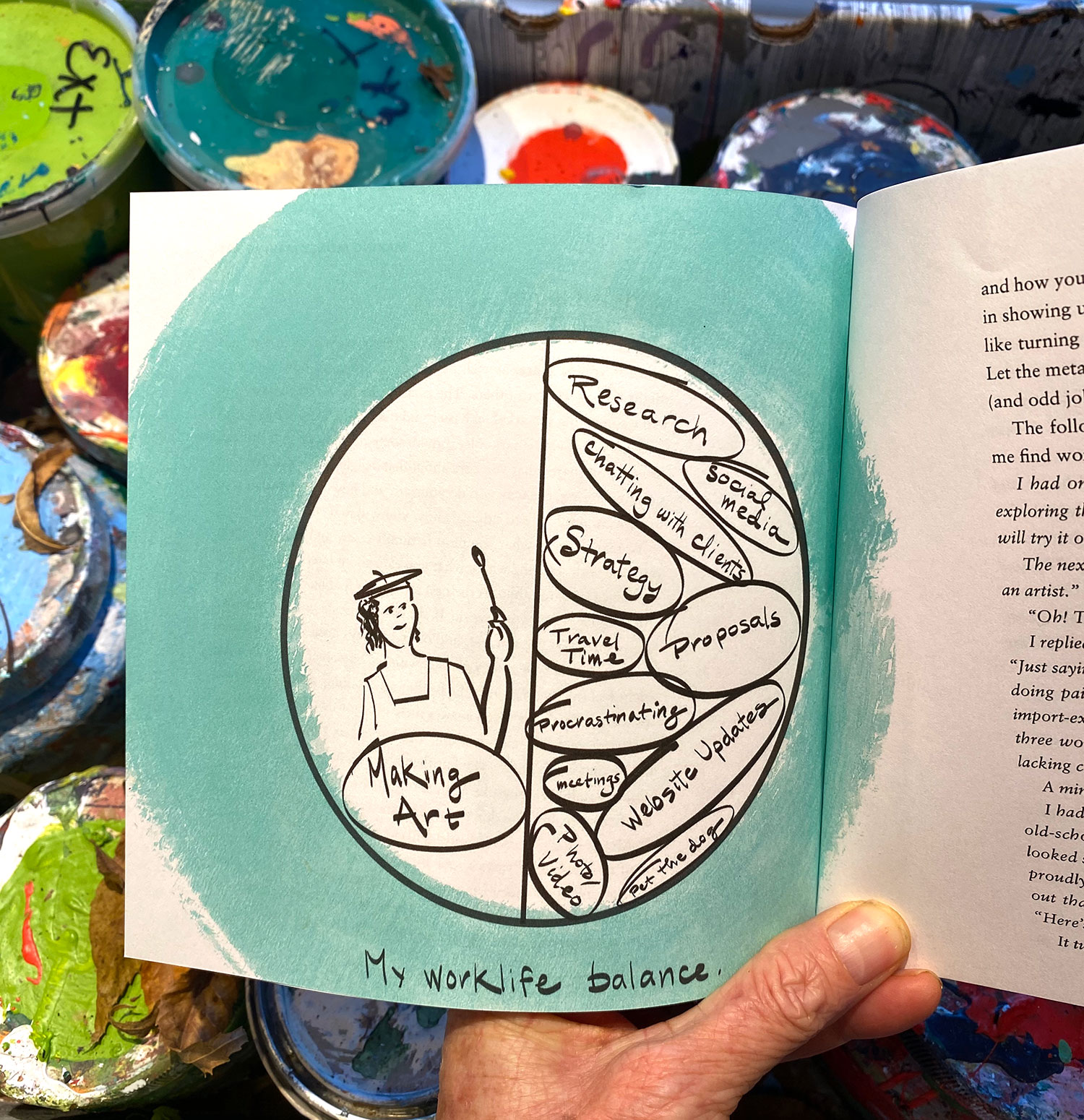 Writing the book was a clarifying experience. For example, in the book I point out that I only need to find around 20 people each year who like my work enough to hire me. That's an exculsive cocktail party, not a rave. Many artists are daunted by the effort of maintaining a strong presence on multiple social media platforms, and clamoring for attention through "exposure gigs". The mass marketing approach is one way to do it. This e-mail list is mostly past clients plus friends and family. Hopefully, I add enough value and delight to your inbox every month that you enjoy following my adventures in mural making. Every once in a while, one of you notices a blank wall, a "call for artists" opportunity in your community, or moves to a new home with the perfect canvas for a mural, and you think of me. This is where a substantial chunk of my business comes from. I am so grateful to you, my tribe, for quietly keeping me in business for the past 20 years. If this book does unleash even a dozen artists into creatively fulfilling mural careers, YOU were part of the tribe that made this happen. I could not sustained my own art adventure–including this book–without your support! I invite you to buy a book for yourself and an artist you love this holiday season. You can help even more artist's find the book by posting a reivew of the book on Amazon if you enjoyed reading it.
As always, thanks for reading!
With love,