Mural Artist Morgan Bricca
Mural art can transform a blank wall, an urban eyesore, into a canvas that celebrates craftsmanship, creativity and our common humanity. A mural can inspire and connect people through a singular experience of place. My passion is to create artwork that is transcendent enough to stop viewers in their tracks with a "wow".
My clients run the gamut from professional creatives, including architects and designers, to building owners, school administrators and community advocates. Most of my clients would not consider themselves artists, yet they carry a vision of what is possible for a space they care about. I help my clients develop their idea into an uplifting and powerful narrative that becomes an engaging visual gift to their community.
Each piece I create is custom and site-specific. I consider the perspective from which the artwork will be viewed, the lighting, the scale of the space, the colors, mood, and the story we want to tell with the piece. The whole process of brainstorming, creating, and fine-tuning the finished piece is an adventure. And it's a ton of fun.
I invite you to spend some time on my website, reading about the experiences of past clients, getting to know me through my videos, blog, and podcast. Check out my interactive mural map to see if there is a "Morgan" near you to visit in person. If you think I would be a good fit for your project, I look forward to hearing from you.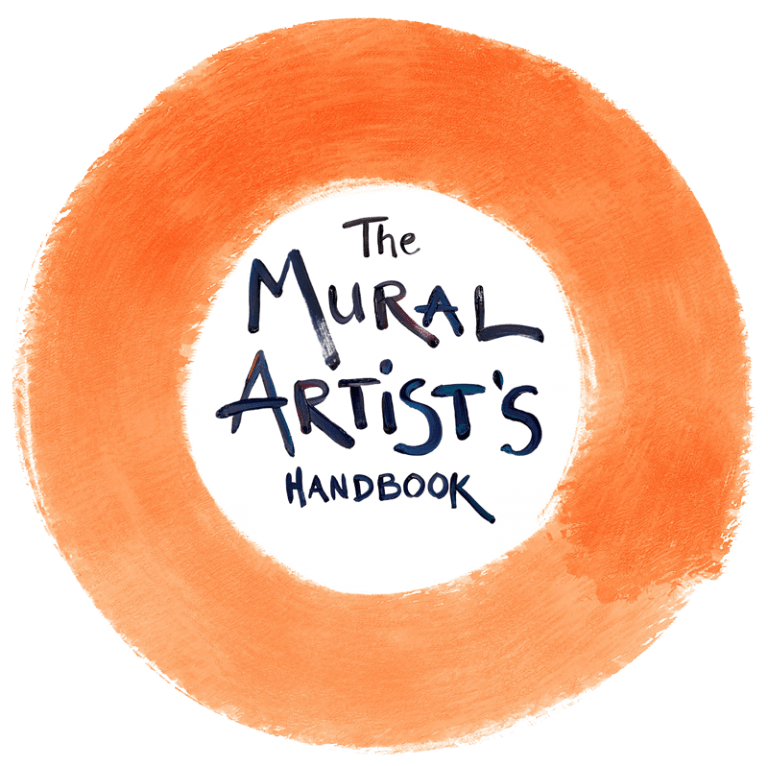 The Mural Artist's Hand Book
Are you ready to try your hand at painting a mural? Have you wondered how to find clients who will pay you to paint? In this handbook you will learn how to:
• Find clients
• Develop a site-specific design
• Select the right materials
• Block in a mural
Build an art business that is sustainable and fun!