Every Creative Impulse that is Followed Leads to…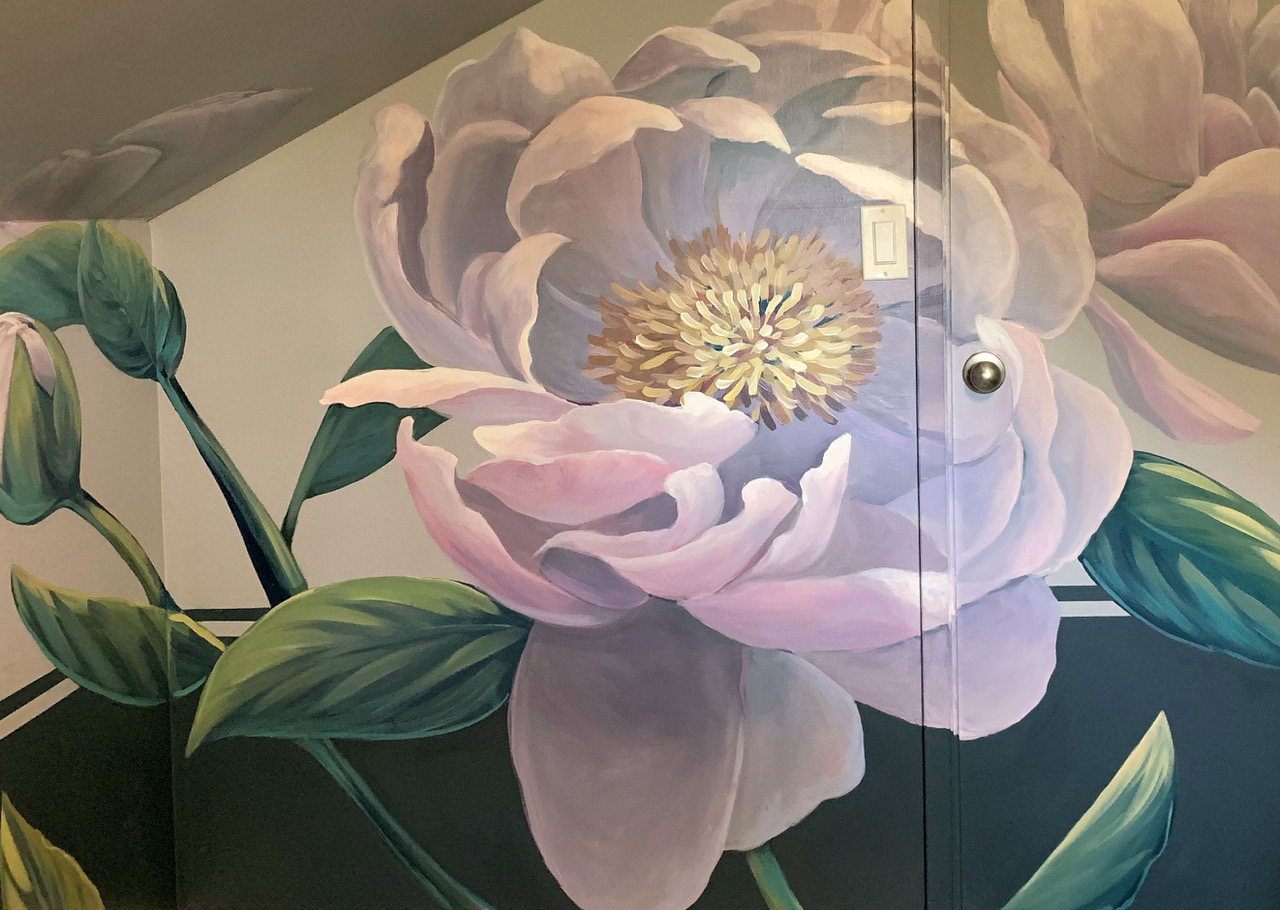 More. Every creative impulse that is followed leads to more creative activity, and a more creative life.
I have recently been working my way through the classic but perennially useful course on creativity, The Artist's Way. I first did the course in my mid-twenties, and it triggered a career switch from computer support to full-time artist. Through the years I regularly cycle through daily morning pages and weekly "artist's dates", the core practices, and reread sections of the book to get my creative juices flowing. My intention this time was a full immersion and I recruited five friends to go through the entire twelve-week course with me. We are halfway through and it has been an adventure for all of us.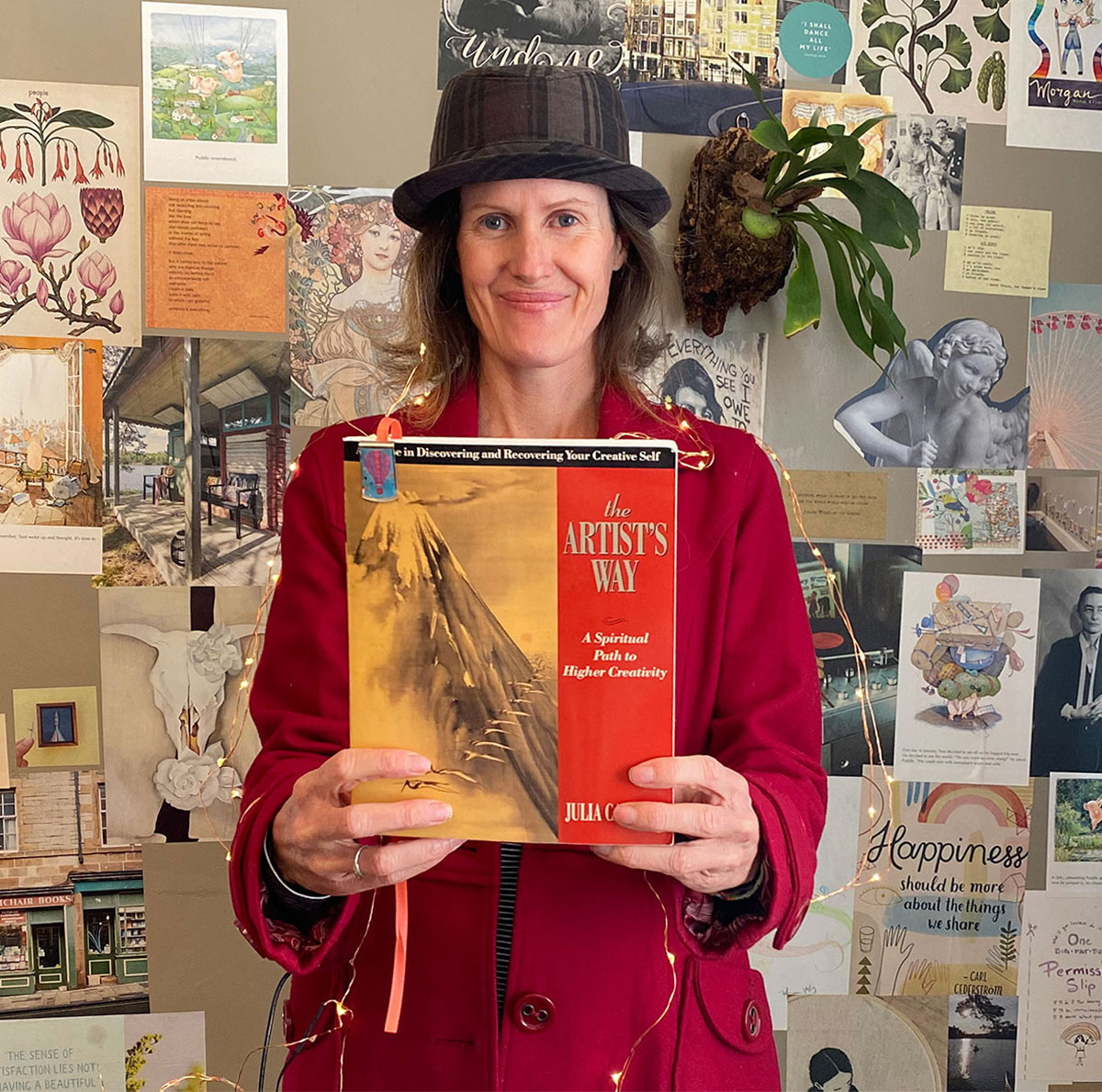 The Artist's Way invites readers- everyone, really, to identify as artists. We are all co-creators with our experience, by nature of our big brains and opposable thumbs. We all have access to a creative power unmatched in the animal kingdom, whether or not the creative expression we enjoy takes the form traditionally recognized as a "fine art." Each week the book tackles a different aspect of how we stifle our own creative impulses, for example self-censoring our creative efforts as unpractical, selfish, or "not good enough."
Something I uncovered this time through the course is how much I enjoyed dress up and theater as a child. A few months back I purchased a pair of rainbow glitter pants that made me smile, to add spice to my "sweatpants o'clock" COVID lifestyle. A few weeks back when I went out to take a run, I decided to stay in my silly pants and on my way out the door, threw on my fedora as well. For so many years I have dutifully "dressed like an athlete" when I go for a run. I am far from setting any records for speed, I assure you, even in the senior age bracket, so there is not an obvious reason for wardrobe efficiency. I was tickled by my small wardrobe rebellion on my run. A week later, I again broke some fashion rules on a bike ride. In a flash of inspiration, I put a speaker in my bike basket and queued up favorite hits from ten years ago. I garnered a few extra smiles while getting my daily exercise around my neighborhood. I ratcheted up the fun a few more notches last week when I recruited a few friends to join me on a twilight musical bike ride. They also got into the spirit, with sequins, gold lame, and fairy lights lighting up their bikes. We laughed and rang our bike bells as we biked through the parks and down Main Street greeting people with "Happy New Year", albeit a few weeks late. We discussed bringing a bigger speaker and adding more lights for our next ride. Either way, we will not use the creative genius of Circque du Soleil as an excuse not to try our hand at homegrown fun.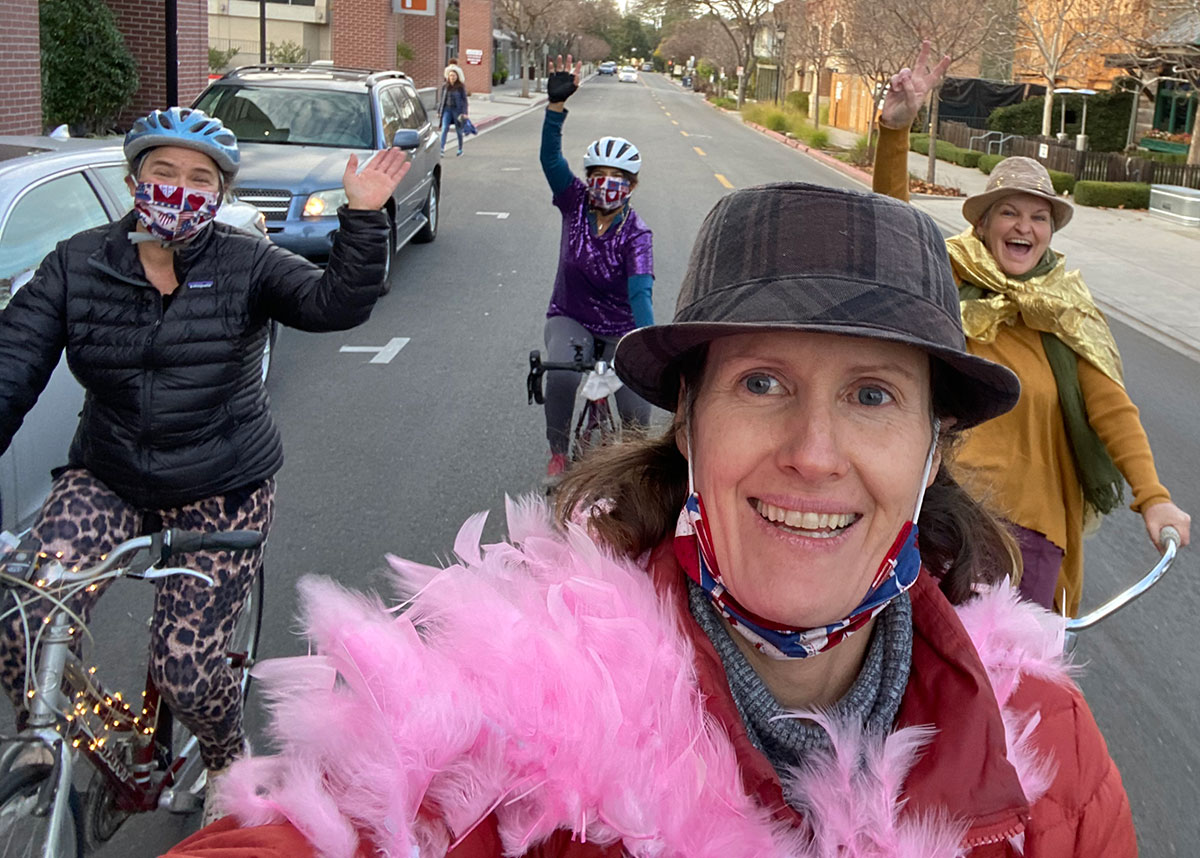 Don't Leave All the Fun up to the Professionals
It is said that in difficult times we need art more than ever. We can't leave all the fun to the professionals. I believe these somewhat serious times call for each of us to step out of our own narrow ruts and find new avenues to share delight and connection. The cliff notes from The Artist's Way are this: What did you love to do as a kid? What would you do if money didn't matter and nobody was watching (to criticize you?) What fear would you have to face to disobey your inner critic? We all have a bit more time on our hands these days, though it has been quickly absorbed by watching the news or cheering ourselves up with a drink. Neither one is great self-care. What would your hands do if you turned off the inputs for a week (especially the news—how irresponsible!) and set aside a few hours a day to putter, to craft, to write, to notice, and let your inner artist play? Fear jumps in with "I feel ridiculous!" Or "What's the point?" Instead, keep your focus on the process, giving yourself permission to dabble. The first small steps are the scariest, but they open the door for creative delight.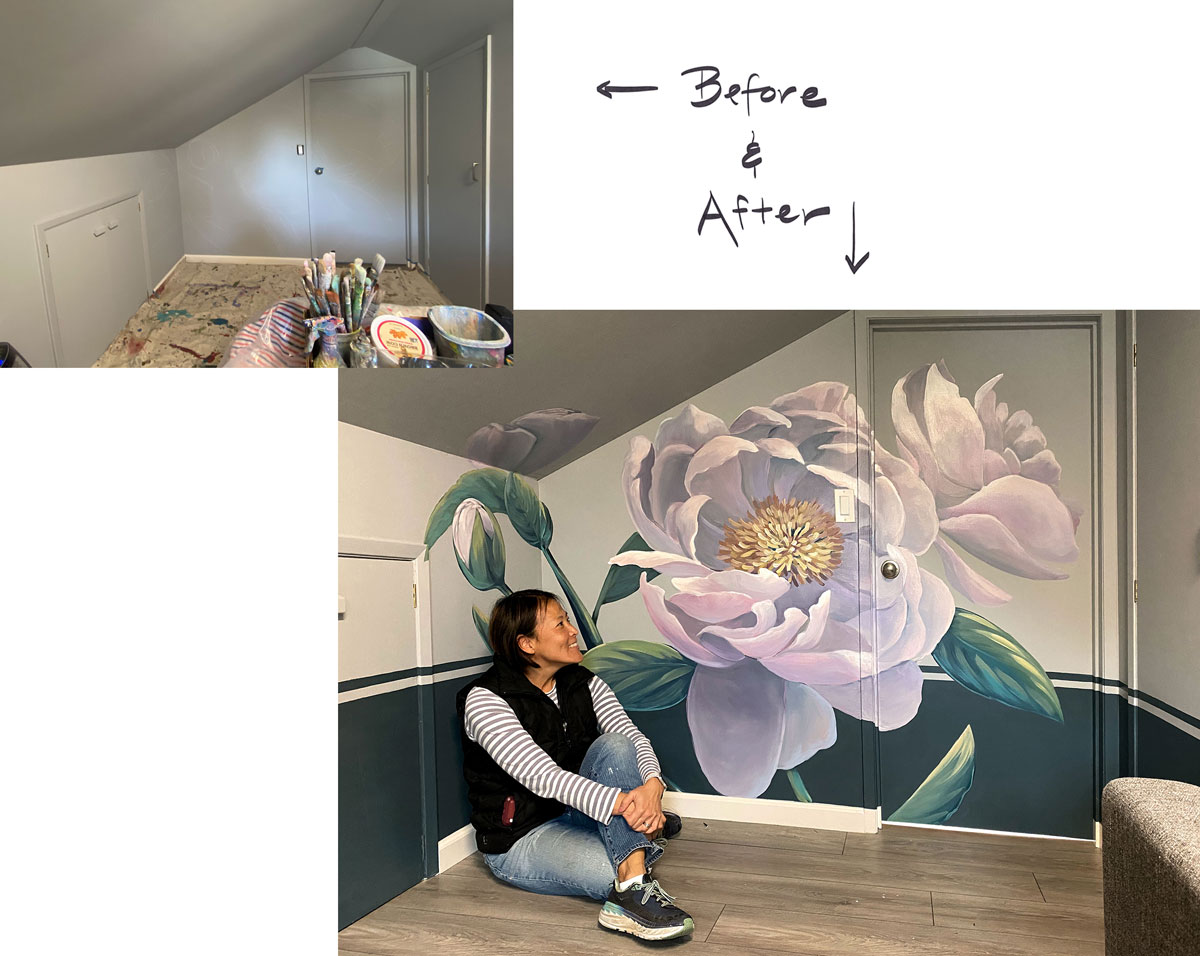 Playtime for me: I painted this peony for my best friend, for her new home office, which happens to be a teeny tiny refinished attic space.
This month, I am giving you homework, taken from The Artist's Way course. Do two of the five exercises below, one that interests you and one that makes you groan.
Wear your favorite item of clothing (not the sweatpants!) for no special occasion.
Take yourself out on an adventure to someplace you have never been. (During an "artist's date" no one else is invited, even in non-covid times). Some ideas: a foreign foods grocery store, a beach, labyrinth, or public garden you have never been to, the lavender shop in HMB, the wave organ in SF, or rent a seaside cottage for the weekend for extra credit.
Detective work: Answer these five questions:
I don't do it much, but I enjoy…
If I could lighten up a little, I'd let myself…
I secretly enjoy reading…
If I had had a perfect childhood, I'd have grown up to be…
I'm afraid that if I start dreaming…
4. List twenty things you enjoy doing. Next to each, write down the date you last let yourself do that. Make a plan for when you will do that again (or until Covid ends, approximate that.)
5. List what you would do if you had five imaginary lives. Could you be doing bits and pieces of these lives in the one you are living now? (If you listed "a monks life" as one of your imaginary lives, you are in luck! You are already approximating that now with Covid quarantine.)
Last month I was interviewed by the Mindful Fire podcast about my approach to year-end planning and goal setting. I invite you to listen to that interview here. It was the first time I have shared about the systems I use to pursue my dreams, and I was surprised by how much I enjoyed talking about them! The enthusiasm in my voice is hard to miss. 😇
I have five new episodes of my podcast If These Walls Could Talk coming down the pike so be sure to subscribe to the podcast so they will show up in your favorite podcast feed.
Have a safe, cozy, and creative January.
Warm regards,