Murals at the Marina Motel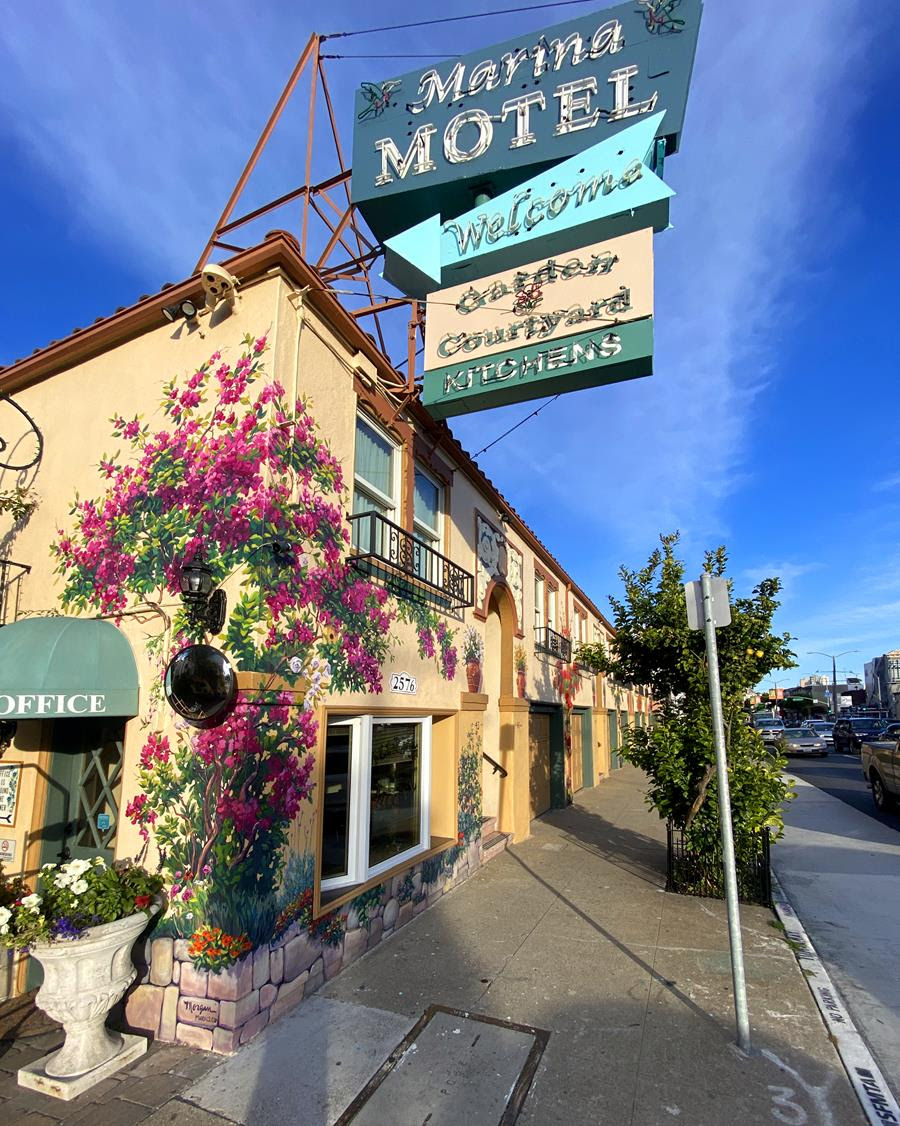 2576 Lombard Street, San Francisco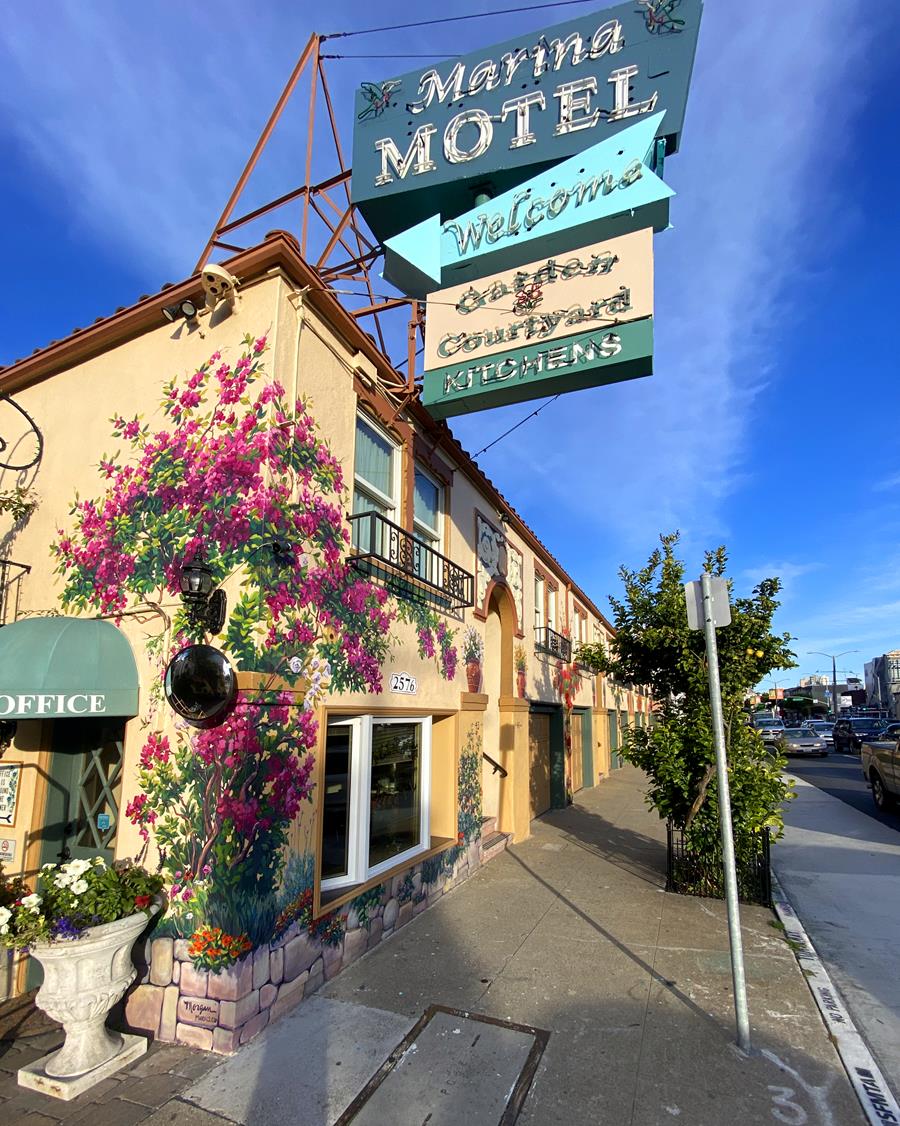 After all this rain, I can't wait to see the bounty that will come with spring! This year, spring has already arrived along Lombard Street with blooming artwork commissioned by the Marina Motel.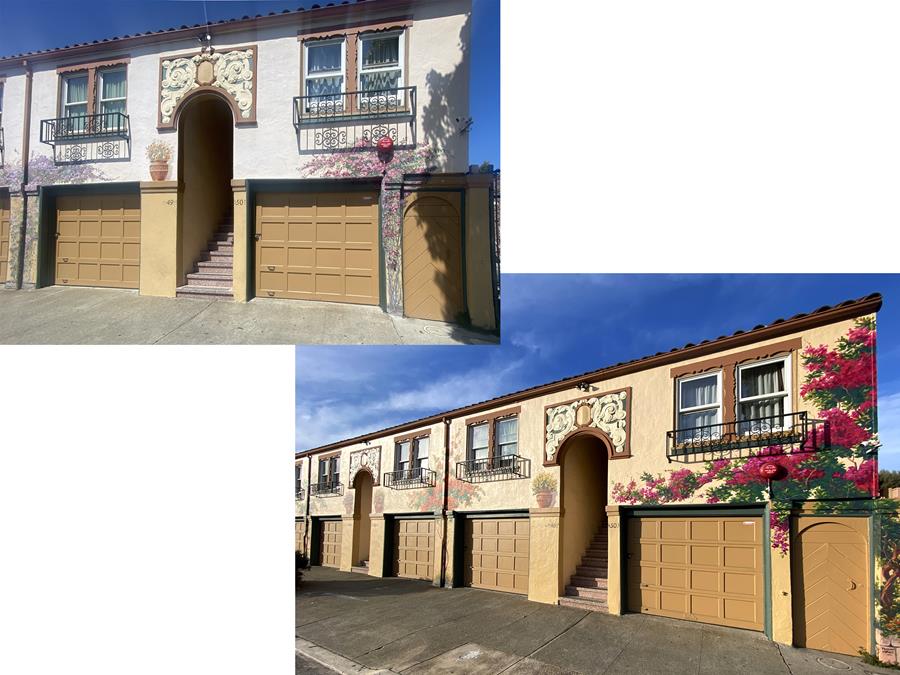 The Marina Motel was built in 1939 to celebrate the opening of the Golden Gate Bridge. The motel is run by the granddaughter of the original owner. Many of the guests at the hotel have been regulars for decades, and within the community, the motel has become a neighborhood landmark. My artwork was a refresh- I was repainting over floral murals that have been there for decades.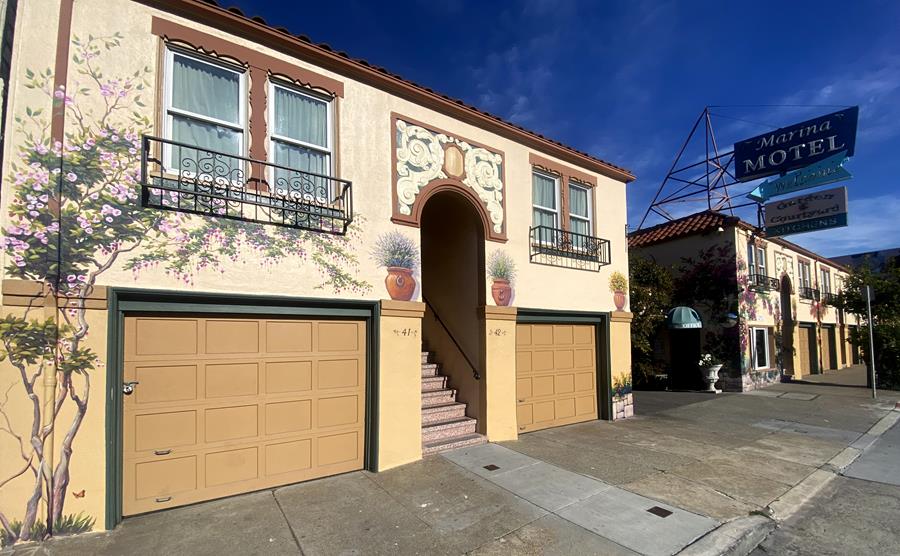 The Marina Motel is a San Francisco best-kept secret. Once you drive in off of busy Lombard, you discover that all the rooms, built over parking garages, look out onto a garden setting that has been lovingly curated over decades. Roses entangle with fuchsia with two-story branches thicker than my arm. The potted plants have grown themselves around the structures and intertwined with the balconies. The head gardener, Mersad, has been employed there for almost 30 years. During my time painting there, I was approached by guests and neighbors alike who wanted to share their long history with the motel and express to me their appreciation for the flower murals that have become part of the Marina Motel brand.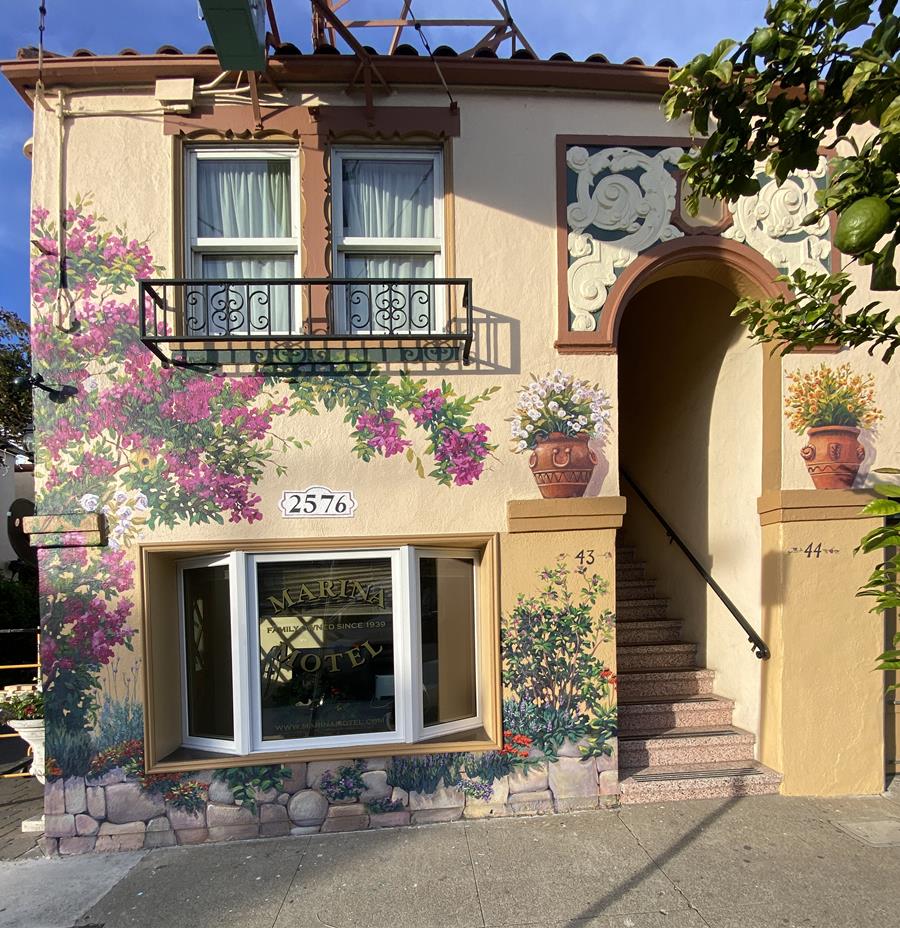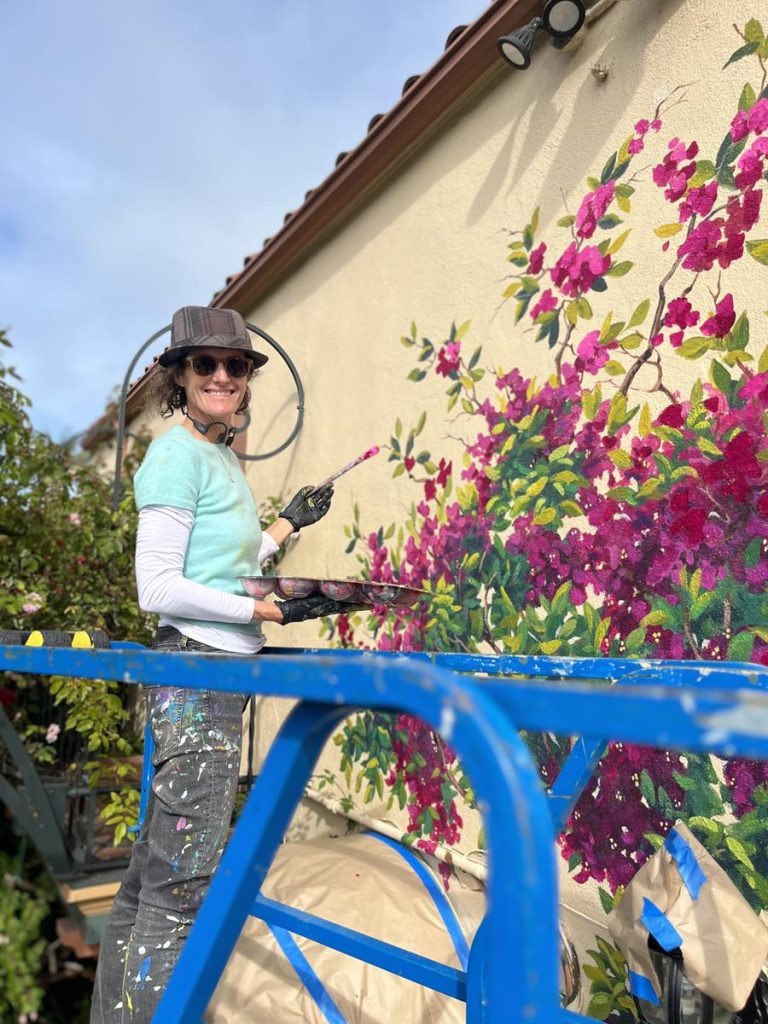 I love my job. I am grateful for every day I get to paint flowers in the sunshine.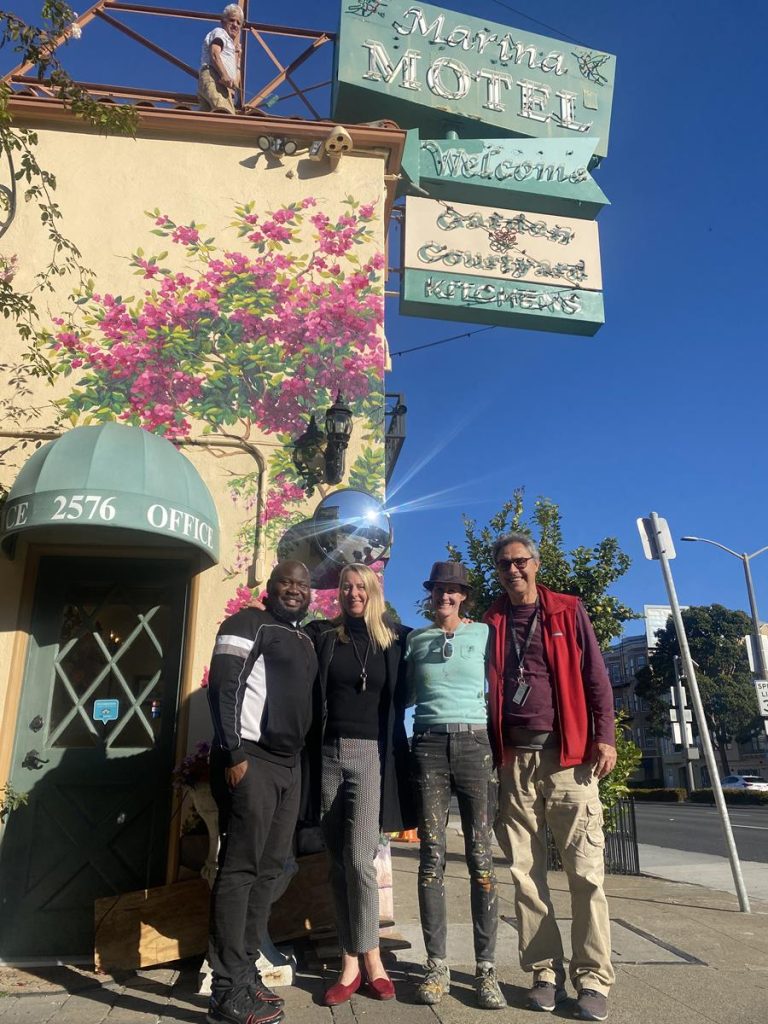 I enjoyed being part of the Marina Motel family for a few weeks! So much heart, humor, and care oozing from these people.
---
In Other Floral News…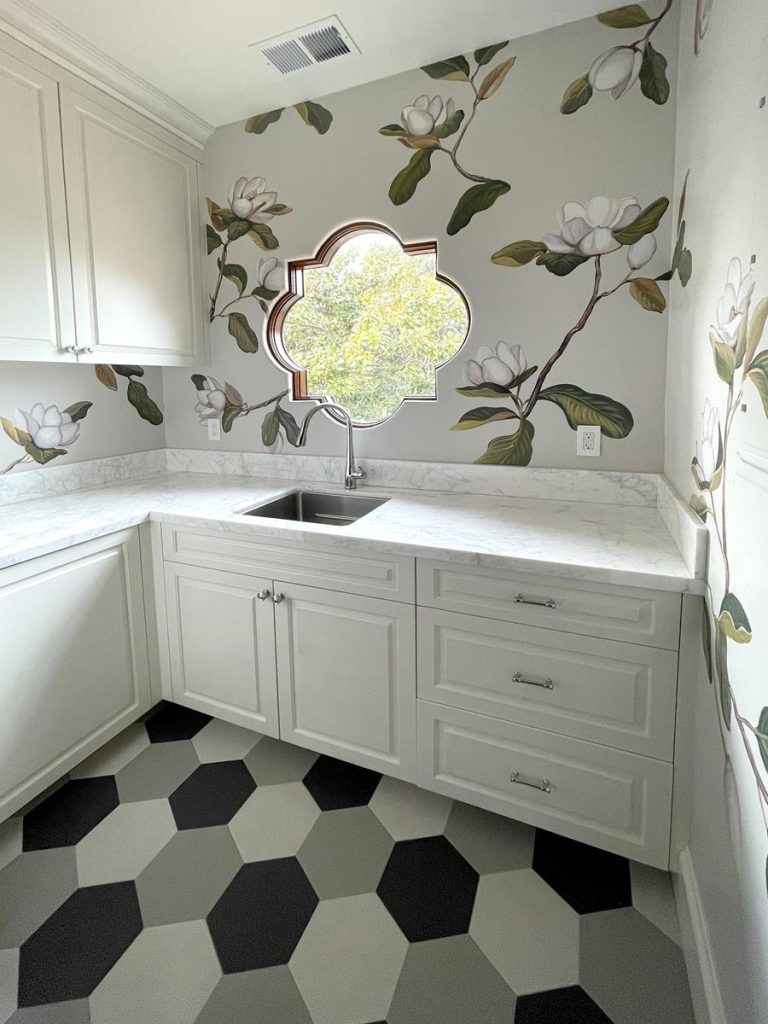 One of my favorite repeat clients found another wall for me to paint, this time chinoiserie-style magnolia blossoms in the laundry room. The tree outside the window is a magnolia, so I was looking at the way the leaves turn and brown as I painted. The laundry room is centrally located in the house, so now they have something beautiful to look into at the end of the main hallway.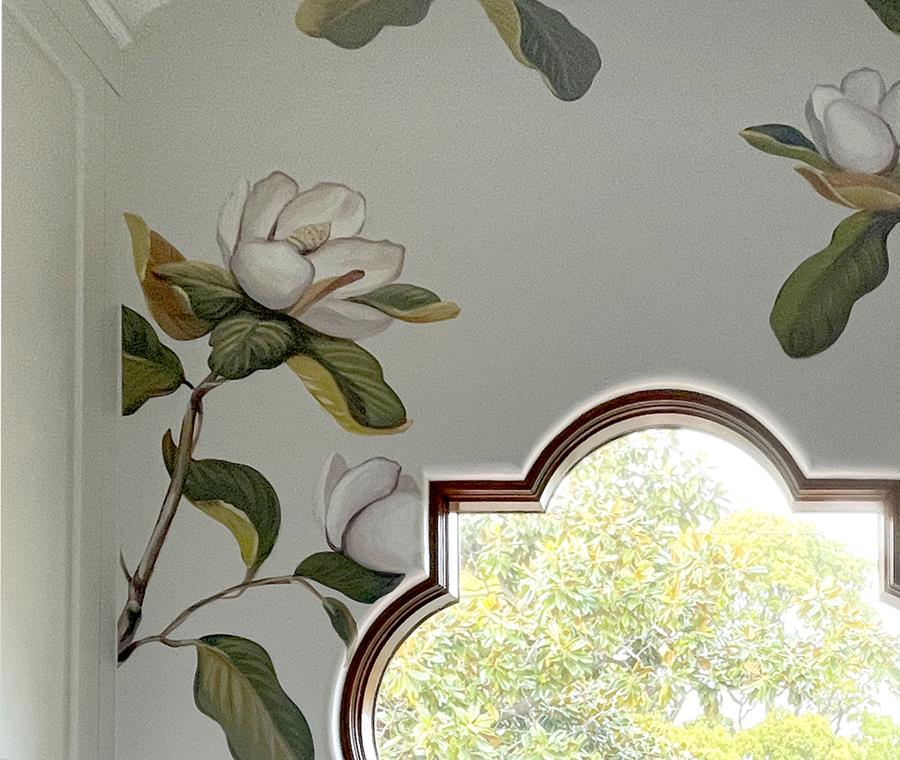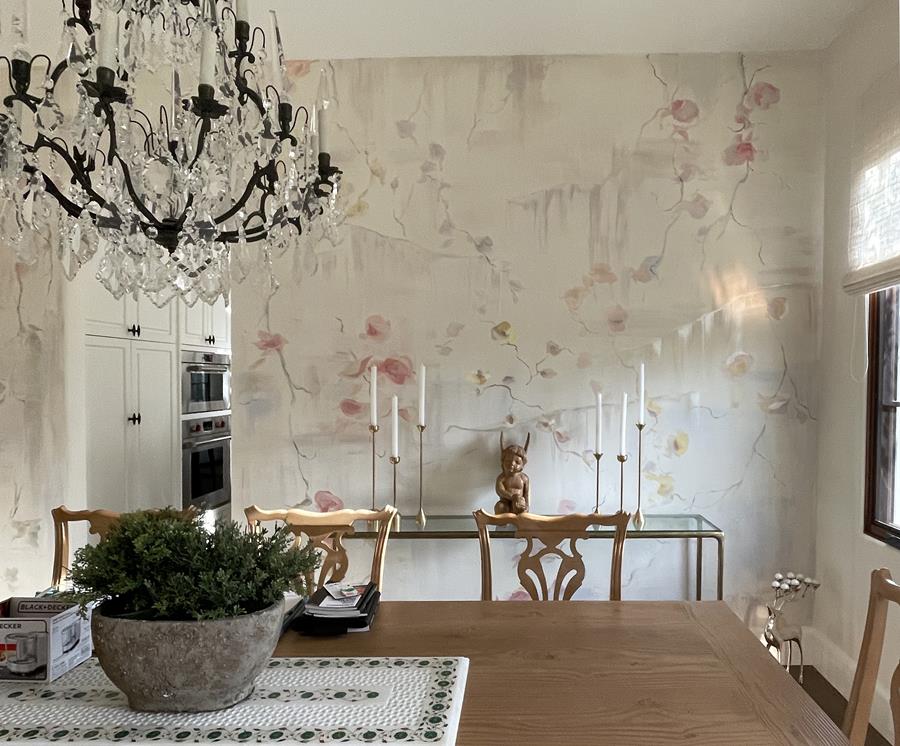 A couple of years ago I painted this impressionist floral artwork in my client's dining room. When I was back working on the magnolia blossoms I added touches of gold to tie in with the decor. The pearlescent works so well in the light, and the wall now ties in perfectly with their luxurious dining room.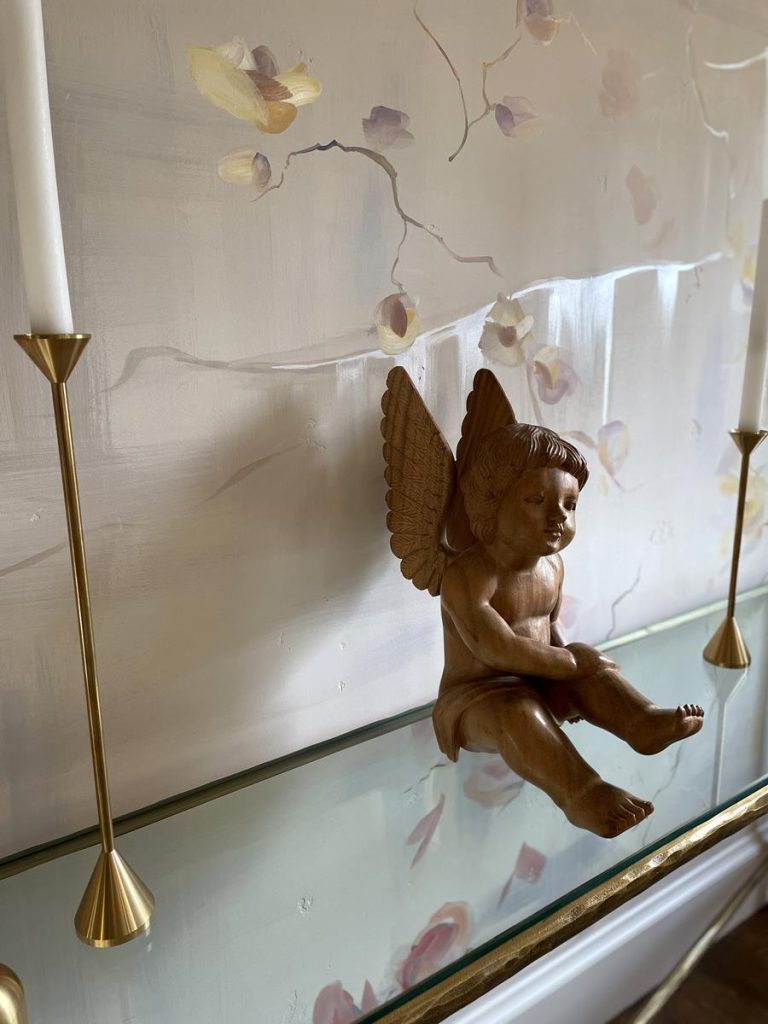 This is just the beginning of the floral news coming your way this spring! I'm sure this epic rain will bring a riot of natural blooms, but if you are looking to add even more color to your life, maybe with some touches of gold, you know who to call…
With love,