From Orchids to Oranges – Custom Residential Murals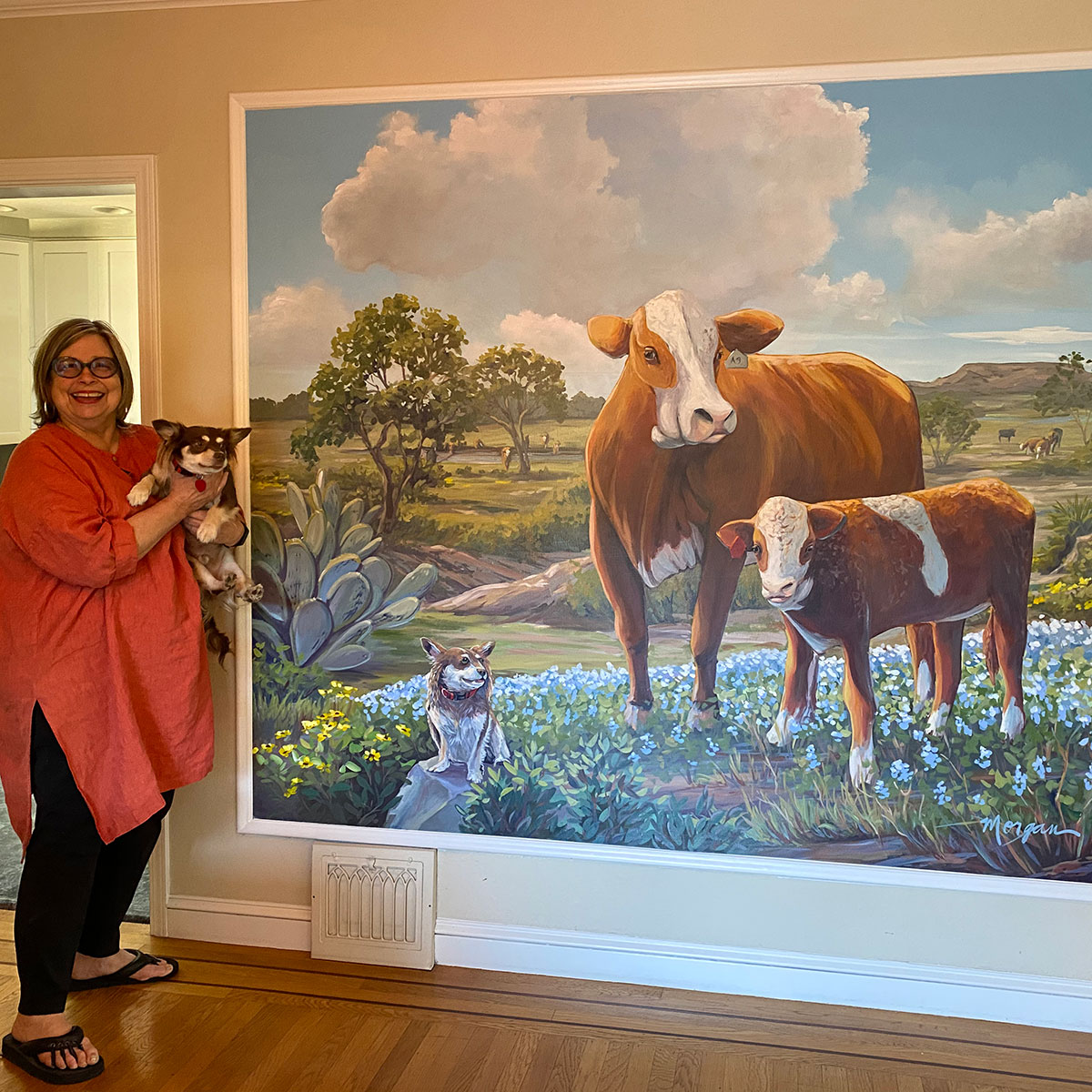 Hi Mural Friends,
This year has been full of surprises. For example, it turns out, the world as we once knew it can be completely rearranged. School, work, travel as we knew it: all transmuted into a zoomingly distant memory. I was also surprised to discover this year that I am a true introvert! It took Covid for me to realize that I relish solitary confinement in a way that baffles my fellow extroverts.
I have always known myself to be a homebody. I've been nesting since I was old enough to build my first fort out of blankets. 2020 has been like one long fort building day at my house, evidenced by the worn-through pajamas. While I will be as eager as anyone when this is over, I can genuinely say I have never been more grateful to have a cozy shelter.
The only thing I love as much as feathering my own nest is helping other people feather theirs. Here is a highlight reel from recent residential projects I have worked on: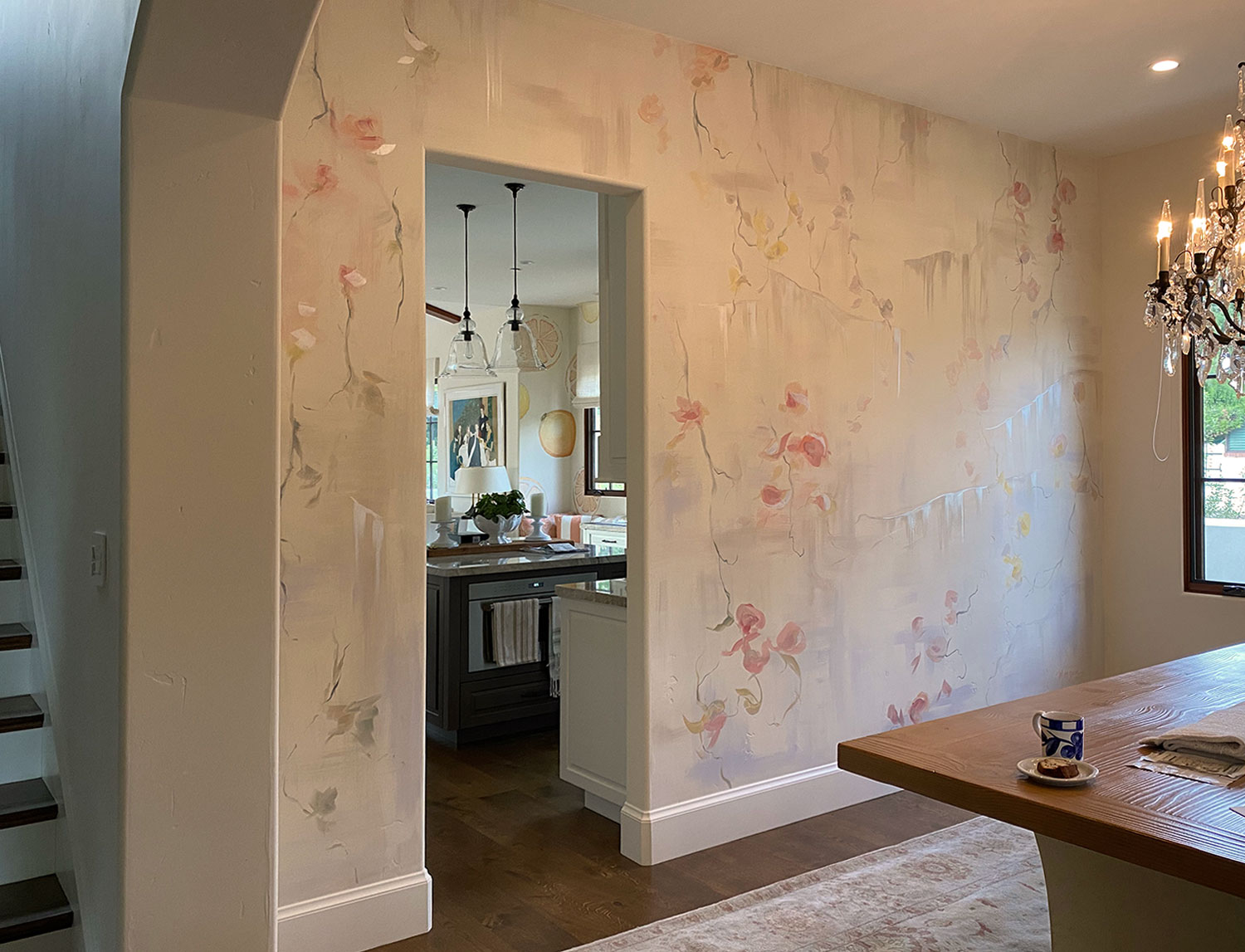 The light dances with the different paint sheens used to bring sparkle into this formal dining room.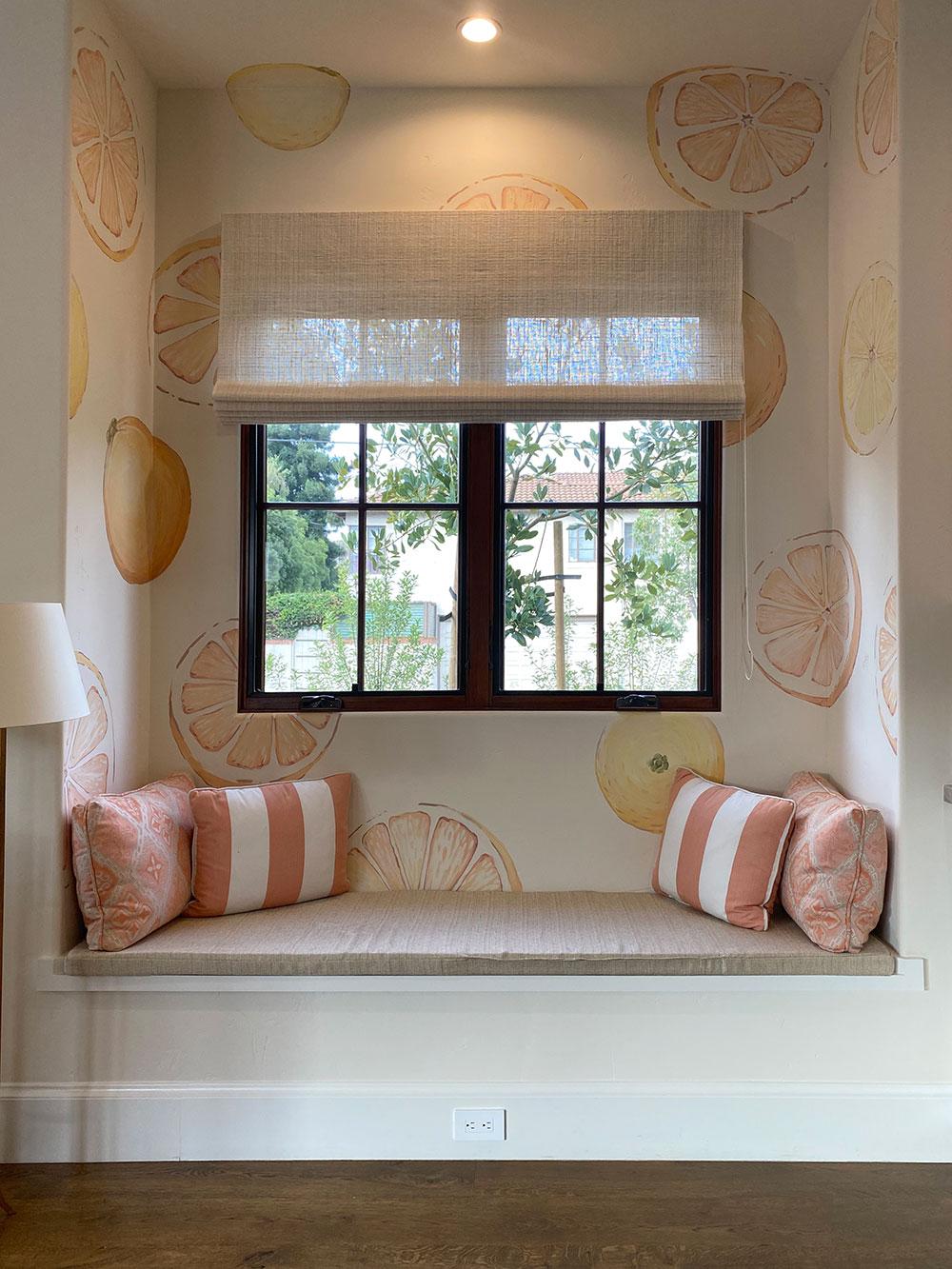 This citrus-inspired hand-painted wallpaper will add whimsy to this window seat.
This client had a very traditional Italian style home. When I say traditional, I mean most of the doors were a few hundred years old, and imported from Italy. The house had a timeless and monastic aesthetic that I drew upon for inspiration for the artwork in their bath room.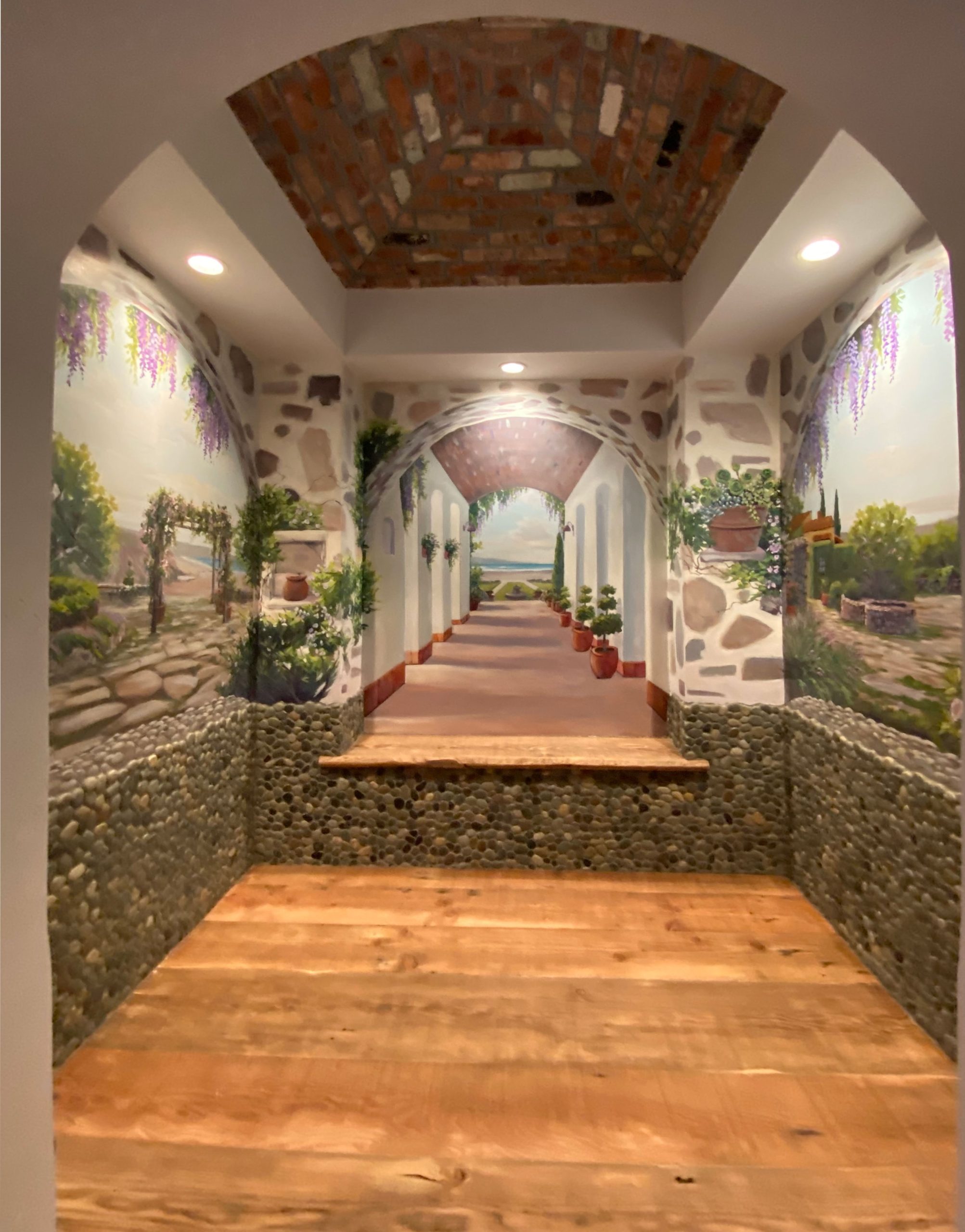 Here's a three-wall mural that will surround the future tub.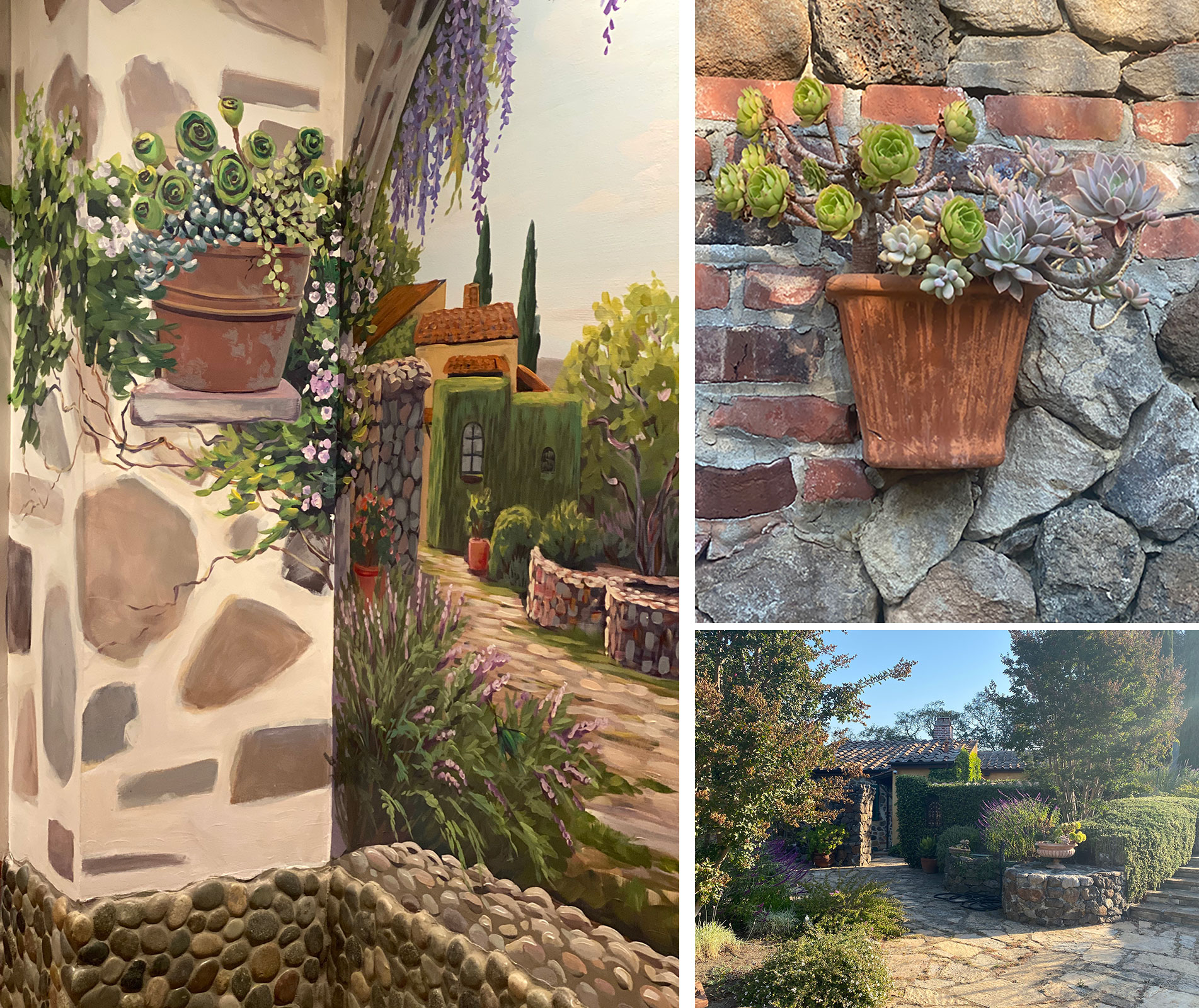 Here are a few details from the garden inspired the artwork.
I love the variety that is part and parcel of being a mural artist. No two projects are the same – that is what makes it fun. Another piece of eye candy from my muralist's bag of tricks: a painted ceiling that will inspire daydreaming…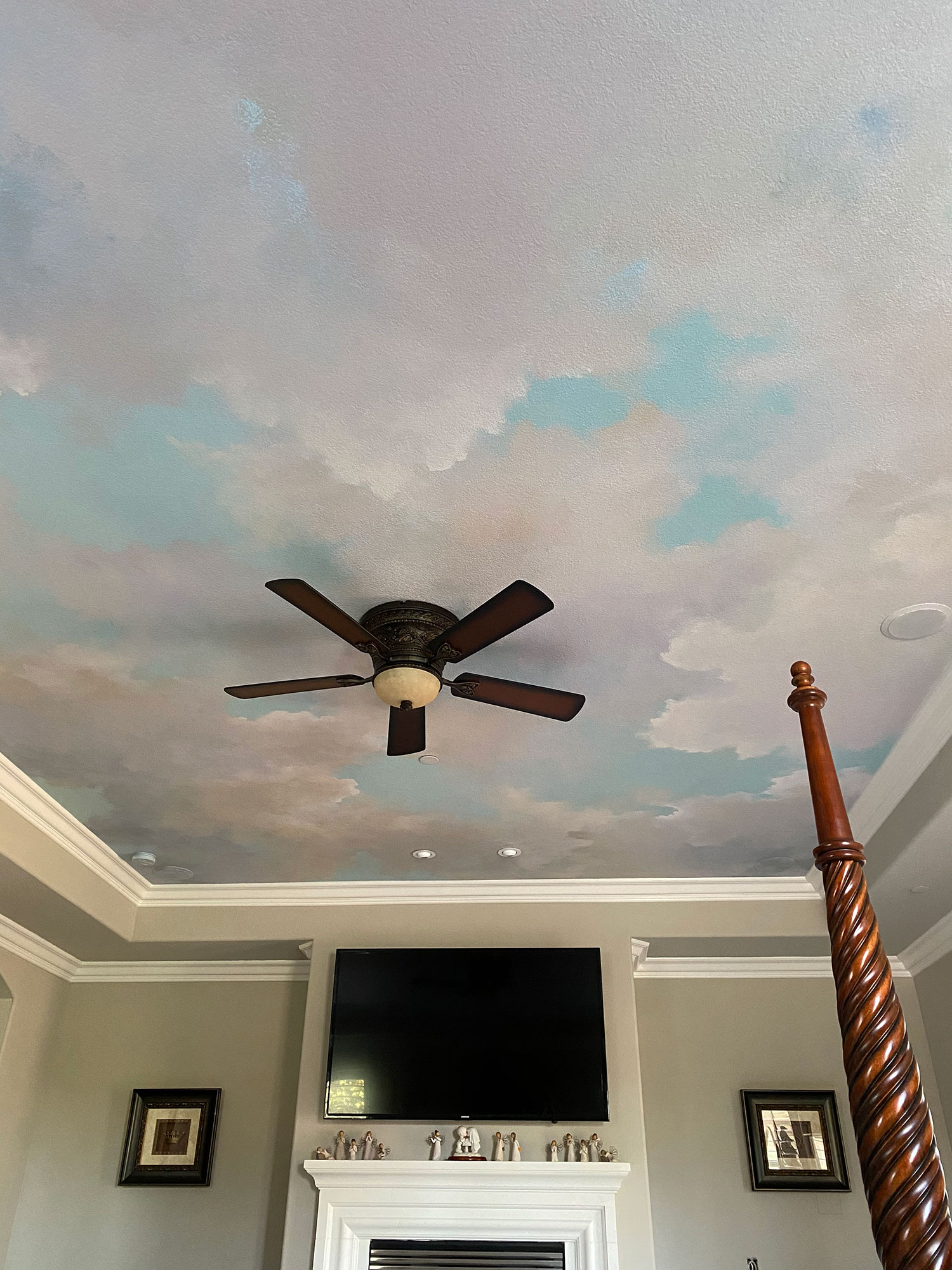 One more: This client wanted to have some fun in her dining room, so she included not only her beloved pooch in the mural, but the scene features her cattle ranch in Texas, and her stud.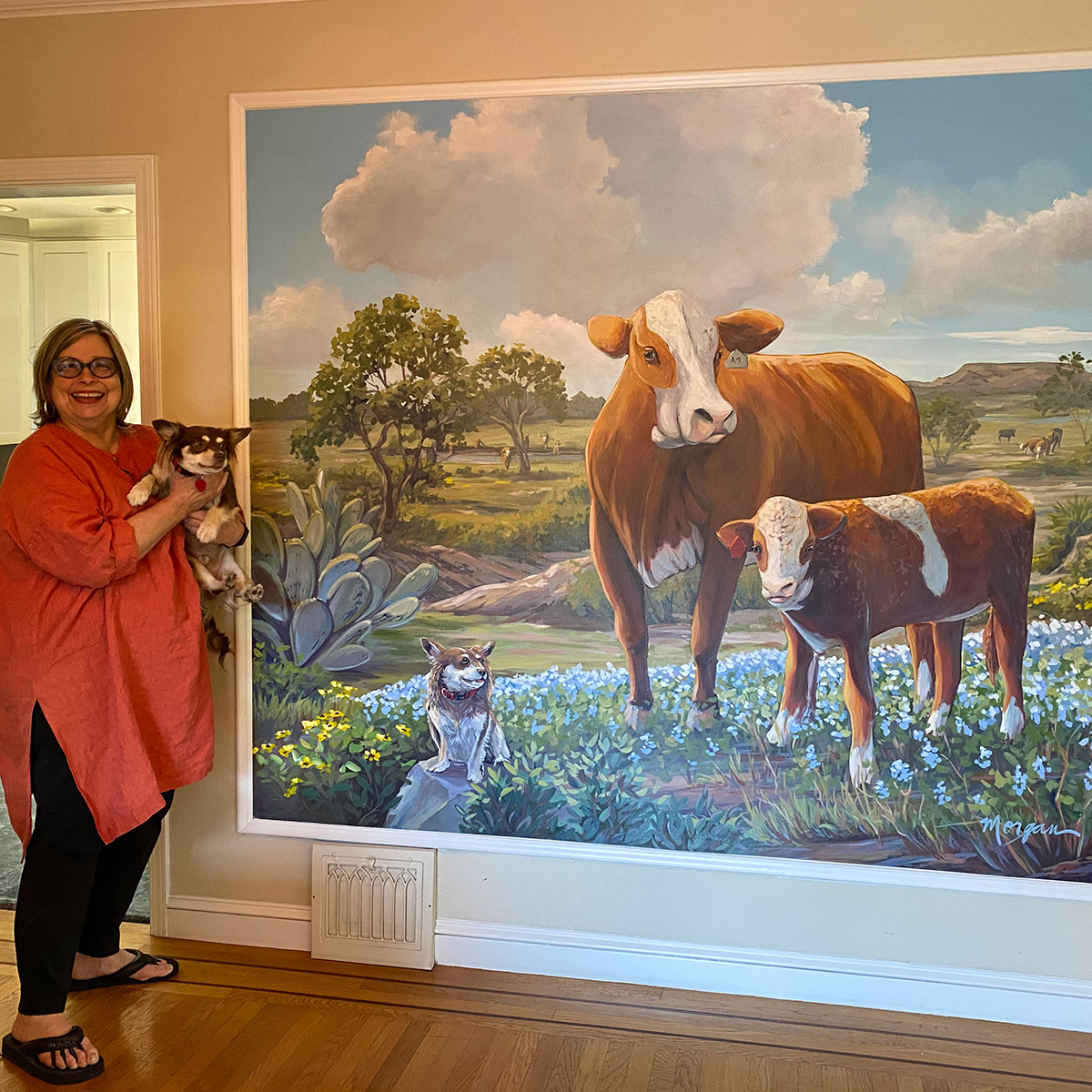 The calf that would become king bull of a bovine empire with Stevie, the domestic prince charming.
We also added a waterfall of color in the form of bougainvillea over a couple of exterior doorways.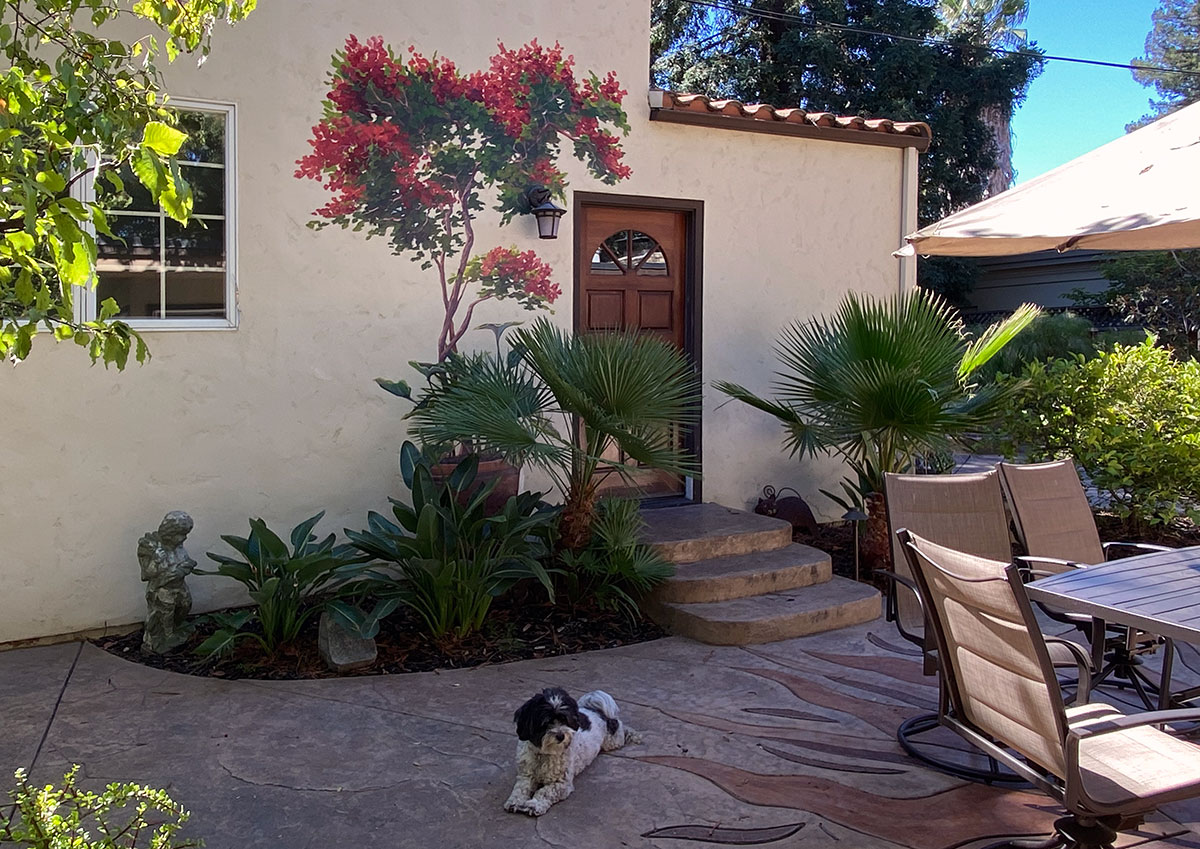 I have recently come to appreciate that cozy doesn't happen on sunny days. Cozy is a by-product of the storm. The stormier it is outside, the cozier that being safe inside feels. There is increased appreciation for shelter. If 2020 has taught me anything, it is that the storm has a clarifying influence – on what I believe, who I care about, and what I want my life to be about. This is the gift of the storm.
Thanksgiving is my favorite holiday of the year, and I don't even really like turkey. It's the gratitude piece that feels so good. This holiday is more nourishing than Halloween candy and more abundant than ripping open presents. To me, gratitude is the opposite of entitlement. It is a humble but roomy place from which to appreciate that I don't know why or how or where this is all going, but I have the gift of this moment, which is always enough, and simultaneously, full of potential. For that, I am deeply grateful. Cheers to both the blue skies and the storms.
Though your table may be smaller this year, you have never had more company. We are all in this crazy storm together. I send a hug to you and wish you a very cozy Thanksgiving.
With love,