Collaborating with Da Vinci – An Italian Landscape Mural for an SF Hotel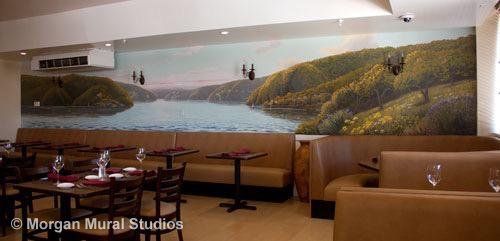 Happy New Year!
I hope you all enjoy a safe and happy New Years Eve, and throw good energy into the year ahead. The world needs it!
Thank you to all my clients, for the work you have given me this year. Thank you to my friends and family for all the awesome support. I wish you all big adventures filled with play, creative endeavors and joy in 2012!
The Da Vinci Villa Gets a Facelift
I was recently hired by the Da Vinci Villa, a boutique hotel in San Frnacisco to create a series of murals for their entryway as well as for the hotel restaurant, Cafe Como.
In the restaurant, I created a peaceful scene of Lake Como, Italy along the length of the back wall. My aim was to create a warm, classy backdrop for the evening diners when the lights were low, and also something that would also provide a beautiful view for the breakfast crowd to wake up to.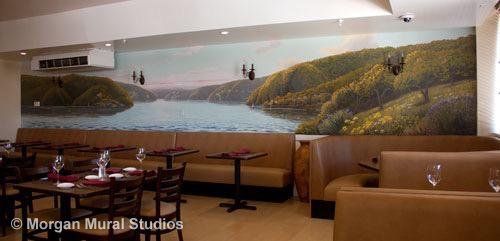 We gave the narrow hallway depth by creating beautiful visuals of Italy on the sides and end of the hallway.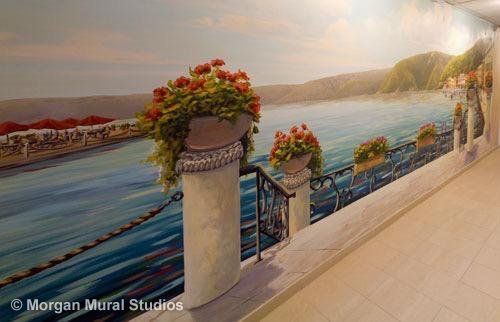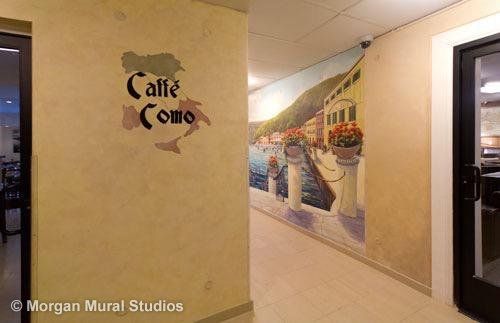 At the end of the hallway, I created a plaza scene to create the illusion of the hallway extending out, and where it turns the corner, there is a tuscan landscape, for those who really just want to keep on walking into the sunset. I've heard the vineyard around the second bend have fantastic Pinot grapes that are at the peak of perfection. The breakfast potatoes at Cafe Como, however are for REAL, and they are fantastic. I hope you stop by in person to see the murals next time you are in the city.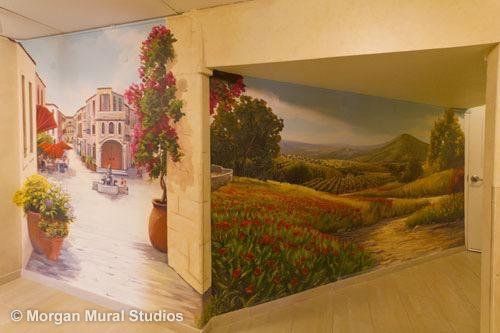 I hope you enjoyed the final installment of my "Mural Adventures of 2011." Let me know if you run in to any big, blank walls in the coming year that I should meet!
Blessings to you!
Morgan Bricca
Morgan Mural Studios