Chillin' with the Yankees and the Clearest Boss Ever – Bedroom Murals for Kids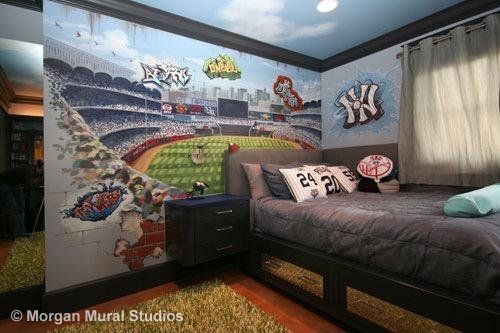 Dozens of new murals…
..many of them never before seen…have been added to my website! It's been a busy 5 years since my last site update, and there is lots of new inspiration for that blank wall that has been bugging you. My husband Dave did a fantastic job of making the site easy to navigate, and best of all, for me to update easily myself. Check out my new and improved website!
Chillin' with the Yankees
That's right baby, every day of the week… if you are Ian Westley that is. He brought his favorite team home, literally, with a mural of the NEW Yankees stadium. I distressed the mural so it looked like a deteriorating brick wall, and then I grafittied over the mural with the names of his favorite players: Rivers, O'Neill, Berra and DiMaggio. Since he was 14 and too cool to have his name in the mural, I hid it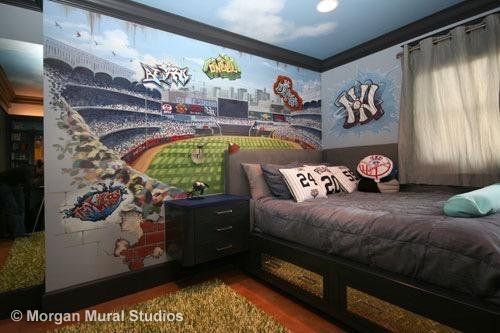 behind the Yankees logo. He never noticed!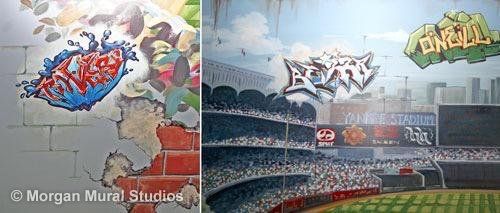 The Clearest Boss Ever
I had such fun painting this mural for Kate Oshman. She had a really clear vision about what she wanted: "I want my mural to look like this princess dress". Her mom and I were tyring to interpret that, and come up with different directions, and whenever we went back to Kate for approval, she would just point to the dress and say, "I want it like the dress." At 3, she was the one keeping us focused on the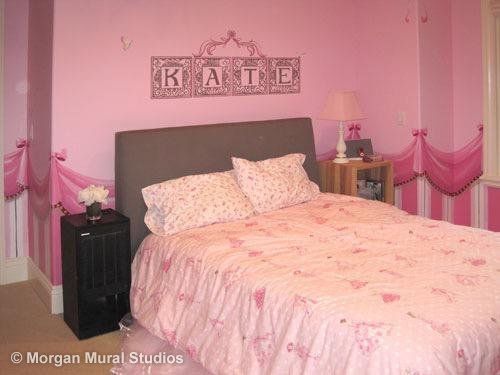 goal, and I think with great results!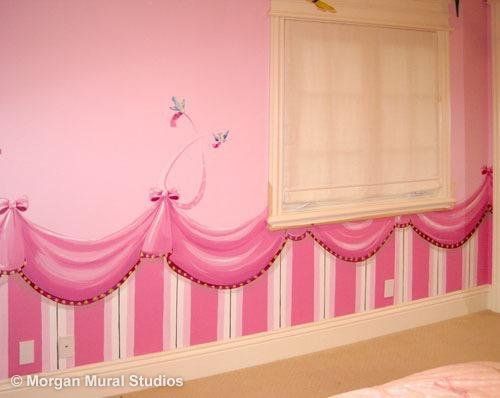 Thank you for browsing my latest murals!
Blessings to you!
Morgan Bricca
Morgan Mural Studios