A Strange Bird and Feeling Cooped Up – A Mural for Minted in San Francisco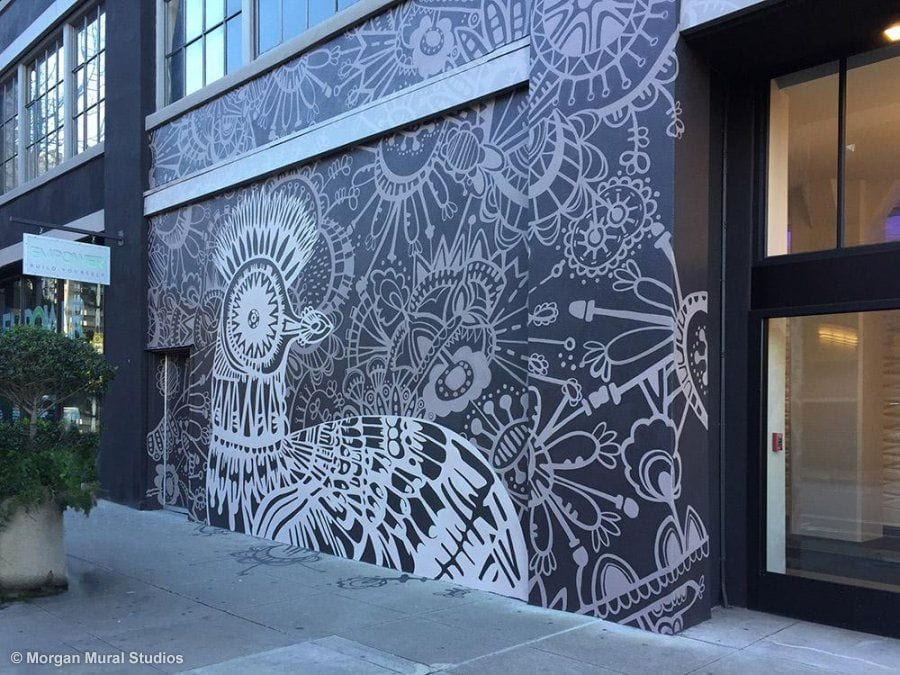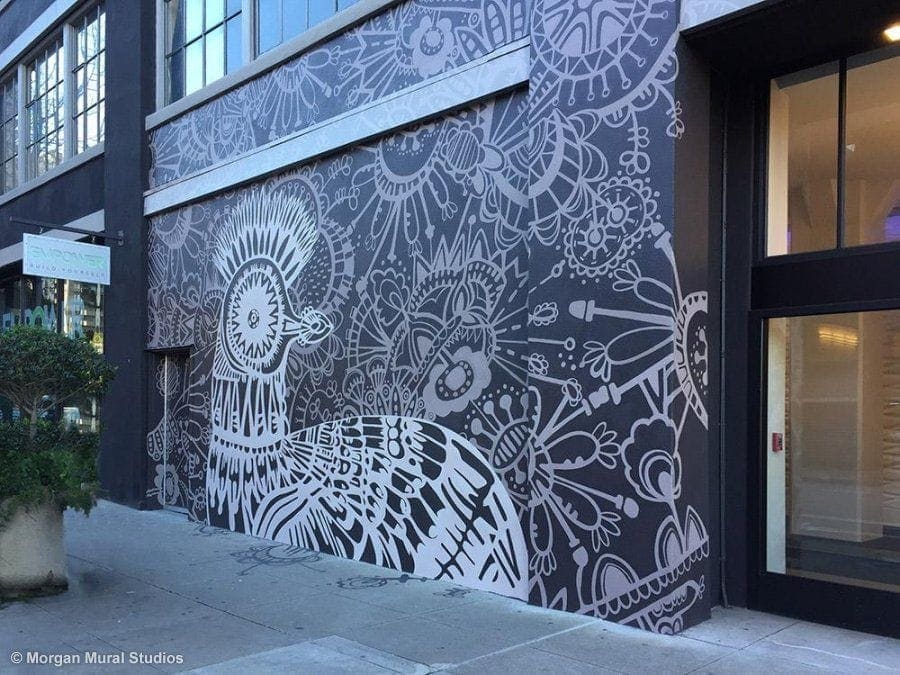 Mural artist Chiara Spataro flew from Italy to come paint this Strange Bird mural with me on the front of the Minted building in downtown San Francisco. During her three week stay, we had a total of four days dry enough to paint. At the very least she returned home well rested.

The "Strange Bird" mural pictured above was designed by San Francisco based artist Katja Ollendorf, winner of the annual mural design competition for Minted featured artists. This mural replaced "Dandelions", which I painted on the same wall last year.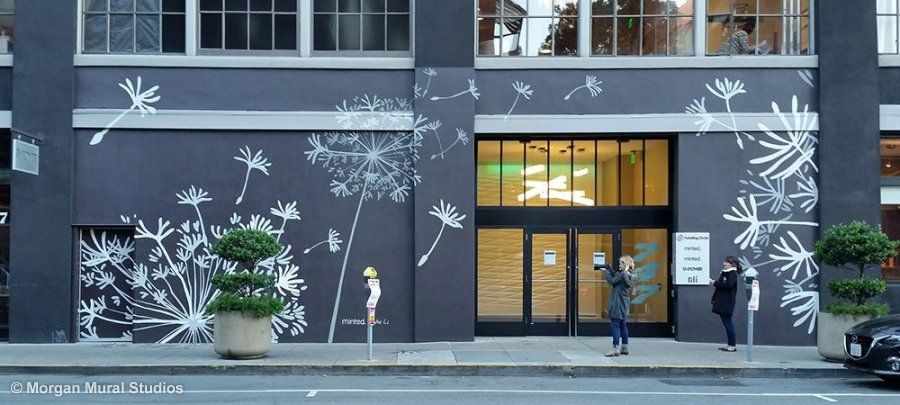 "Dandelions", Minted Headquarters, San Francisco. Design by Yuki Li of Guangzhou, China.
Here is a sweet video documenting the creation of last year's mural:
This wet weather has been a mixed blessing for me. I love the rain, but all of the projects in my queue are exterior murals, so mother nature has provided the opportunity to take a break.
Extra time to nap, slow down, and try new things. Here are some ephiphanies I had during this time:
When I am on a mural project, I spend significant chunks of time in a flow state. It is a grounding experience. When I am not working on a big painting project, my attention ping-pongs throughout the day through e-mail, life management and other "checklist" activities. I end up feeling less satisfied with how I spent my day, even if I was ostensibly "productive".
During this rainy hiatus, I attended life drawing open studios and experimented with encaustics, sewing projects and making cards. Upon reflection, my favorite creative "non-work" endeavor was helping my neighbor reorganize her home office space. I get really happy when I can put my talents to use in service of others.
One Sunday night, because of iffy weather, I wasn't sure if I was going to be able to work the next day or not. I expected to feel anxious, but instead I was surprised to notice I had butterflies. I realized I was enthusiastic about both potential scenarios: being able to paint the next day or having another day off. I was delighted to realize that either way it was going to be an awesome day.
The epiphany was the same for all three experiences: So much gratitude to have a career doing work that I enjoy.
This week the weather is beautiful and I began a new project. Happiness.
Thank you for you letting me share my joy with you, and for your continued support in my mural adventure. I wish for you the blessings of finding work that you enjoy.
With love,