A River Runs Through It – Bringing a Landscape Mural to an Outdoor Staircase
Recreating a Treasured Family Creek
Last month I painted a landscape along a 75′ long retaining wall at the rennovated home of Mary and Kent Gustafson. Their family spends their summers in the cabin Kent went to as a boy, where he would fish in the creek that runs alongside. This is a sacred place to their family, where they spend time relaxing outside of their busy lives. They gained a large, beautiful subterranean living space from the remodel, but the windows looked out onto a plain stucco wall. Now, with their new murals, they can jog (on their treadmill) along the creek scene I have painted, and be reminded of one of the places that makes them happiest. And yes, I did stock the stream with trout.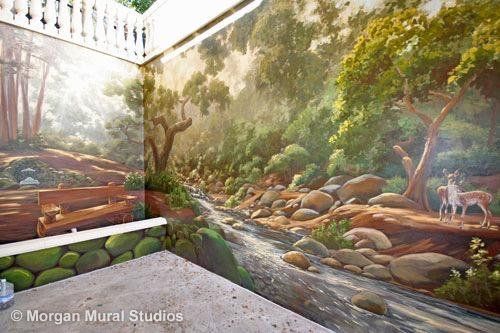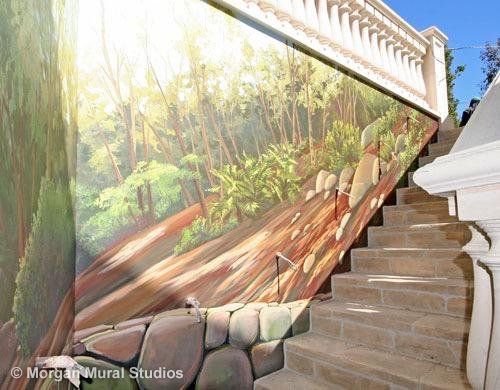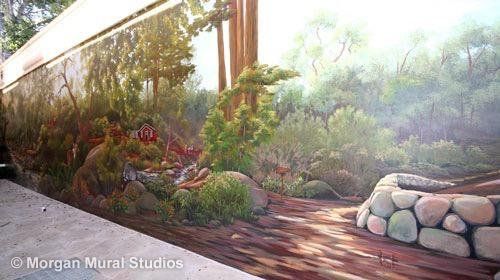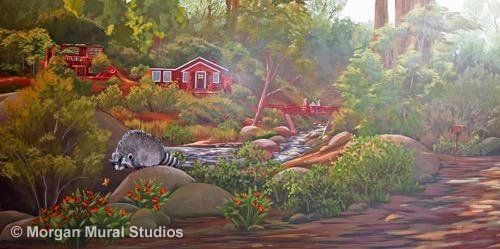 Blog on!
It's official. I am now a part of the blogosphere. Images and observations from your favorite hard working artist can be found here.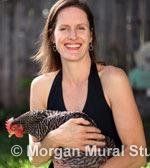 Blessings to you!
Morgan Bricca
Morgan Mural Studios