A Place of Possibility – Painting a Fireplace Mural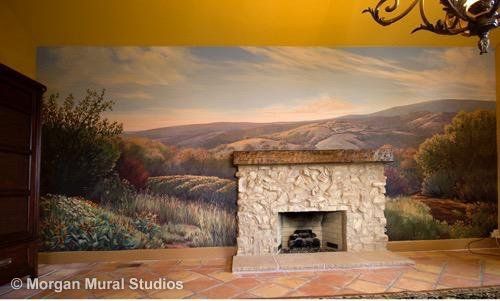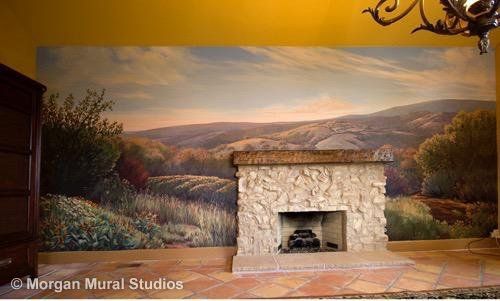 The featured mural this month was painted for The Del Monte Group in Alamo, California, and inspired by the local landscape near his East Bay office and his family heritage in Italy. The Del Monte Group is a unique financial planning company. They have an integrated approach to wealth management, where family wealth serves a supporting role to a larger, positive legacy that reflects that family's unique core values. Their tag line is "A place of possibility." They hired Murals by Morgan to create a visual reminder for all the clients who come through the door that it is a unique, inspired business; a place of possibility.

Aruna Day Spa
Aruna Day Spa has a dead sea salt water soaking tub with a 500 square foot ceiling that I painted to look like an evening sky. There are misty clouds, galaxies, and a handful of shooting stars for the Aruna clients to gaze up at while they effortlessly float in warm bliss. After I finished the work I indulged my neck and had a massage there. I highly recommend it.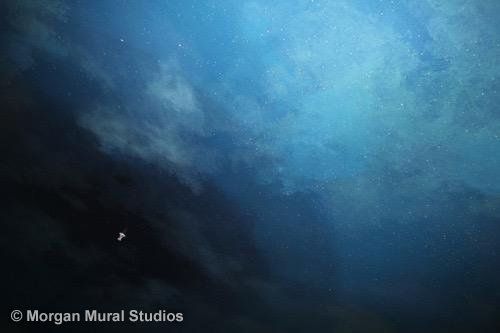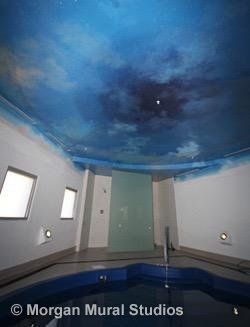 (View more photos of this project here.)
Become a Fan
I now have a Murals by Morgan page on facebook! If you enjoy seeing the murals and musings of Morgan, click the link below and then click the "Like" button on my facebook page so the magic can grow.
Murals by Morgan on Facebook
Blessings to you!
Morgan Bricca
Morgan Mural Studios