Good Times and Bad Rhymes: The 2015 Rap Up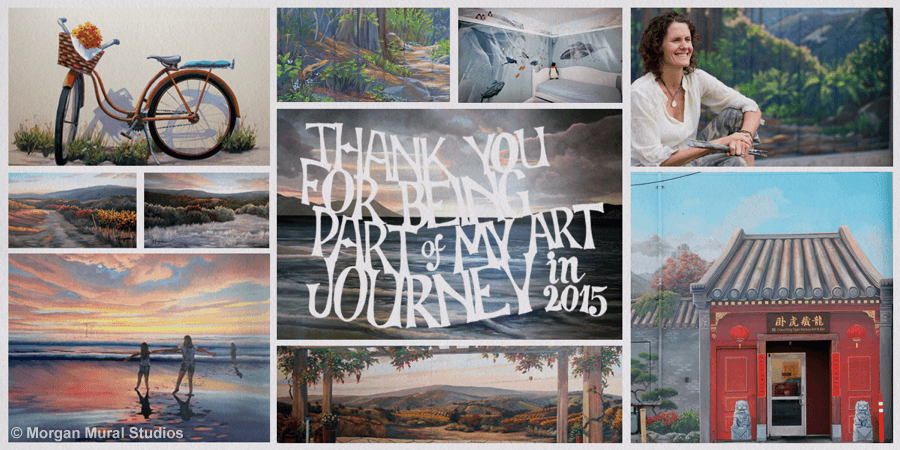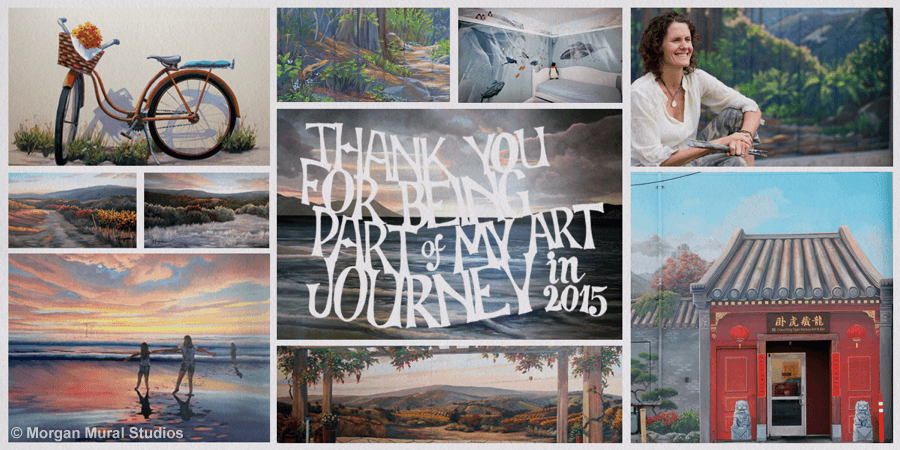 Another year is wrapping up, like the gifts under the tree
I'll pause a minute to share my highlights with rhyming bonhomie
In Pittsburg, California, a massive blue heron took flight
In Redwood City, the Commercial Way alley was saved from blight
I painted for businesses that I was proud to have stinted,
like Armstrong Brewery, Jive, Pella and Minted
Just when you thought Portland couldn't get any more hipster
The World Forestry Center got a makeover on my Oregon tripster
My projects in private homes were no less of a feat
The McCarvers patio boasts a garden that can withstand the heat
Mountain View received a hundred foot long dose of nature
And a girl's room in Berkeley now features penguins and a glacier
The walls of young Clark Steen were both arboraceous and pelagic
Egan, Bubb and Covington schools were all part of the mural magic
I know you are impressed by my mad skills as a rappa' sista'
But they pale in comparison to San Rafael Four Points Napa vista
I paced myself this year, and took a few memorable pauses
I also aligned my artwork with several worthwhile causes
Chevron and the 49ers donated a STEM lab at Cabrillo Middle School
I painted words at Hand in Hand to reinforce their connection tool
The murals are a worthwhile legacy, but that's just on the surface
The people I work with on each gig give the work unique soul and purpose
As I look back on each mural what really I wish I could share
Is the who behind the what, the visionaries I meet who are full of flare
The types of people who commission a mural are definitely not milk toast
They are bold and unconventional; it's only fair to boast.
We work together to bring something beautiful to the world, the opposite of lazy.
We connect on our mission even though other people think we are crazy
Sadly, now I must end my rhyme and get back to the party
My gratitude for your support is sincere as well as hearty
Thank you for bearing with my poetry, I hope it did not cause undue anguish
I am obviously more skilled working with paint than I am with the English language.
Wishing you all the best!
With love,