Commission Your Own Mini-series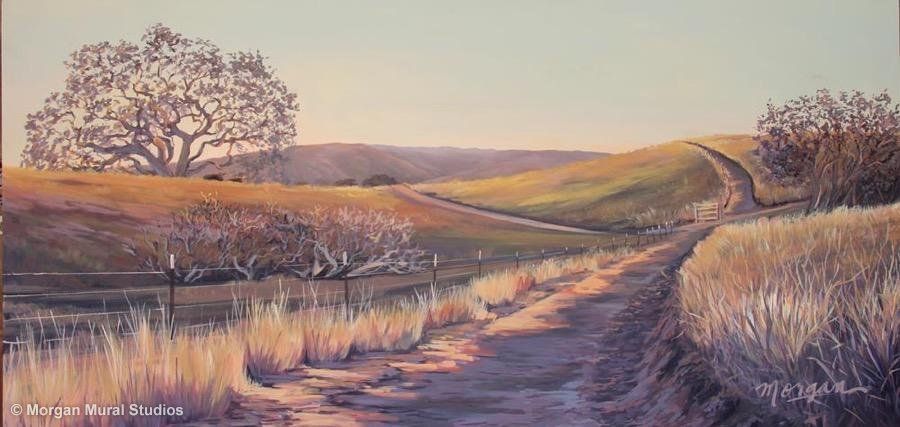 Let's Collaborate!
I love to create site specific, people-specific art. This means I have more fun engaging with the who and where and why of the artwork than just hanging out by myself in my studio with a blank canvas and anything goes. Murals have been the perfect fit for my approach. However, now there is something else that has been brewing that also floats my creative boat: Commissioned fine art.
Here's how it works: I create a series of paintings that are tailored for you. I visit your house and we imagine the perfect size, placement, color palette and subject. We look through photos, maybe take a hike or a bike ride together and visit the vistas that inspire you most, and figure out what it is about that scene that you love. We look at other pieces I have painted to nail down tone, style, and favorites. I will create two (or more) paintings that bring all the elements together, and you get to pick your favorite.
The Watson Mini-Series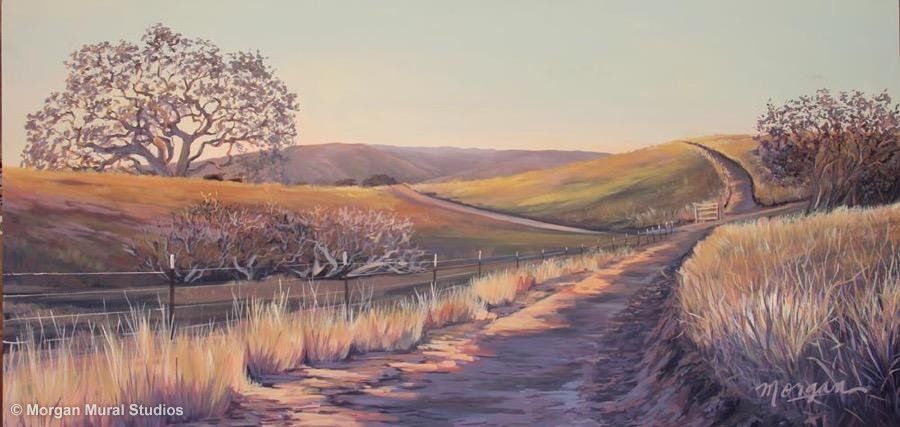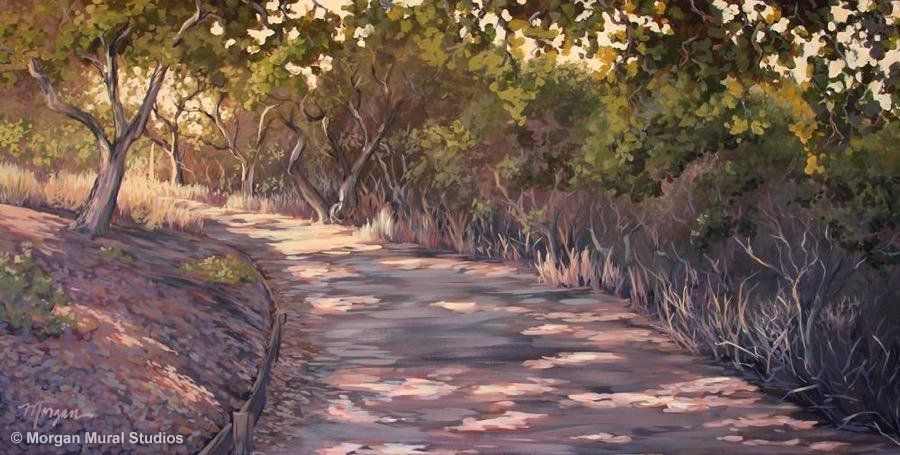 Tim Watson is a runner, so his favorite views usually include a path to run on. I took a hike with Tim and his family along the trail behind the stables on Deer Creek. I snapped photos while Tim described the bulls that often sit under the tree on the ridge. You have to look for them, but they made it into the painting, along with the wintered oaks and fading sunlight of the day.
The Orandi Mini-Series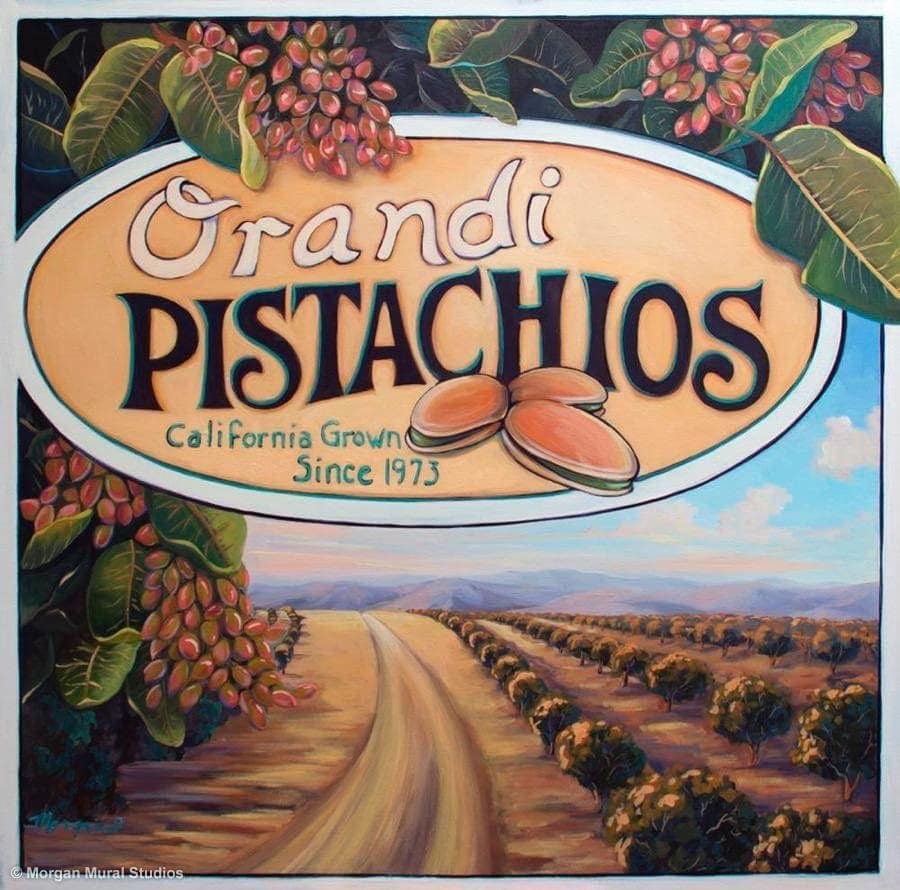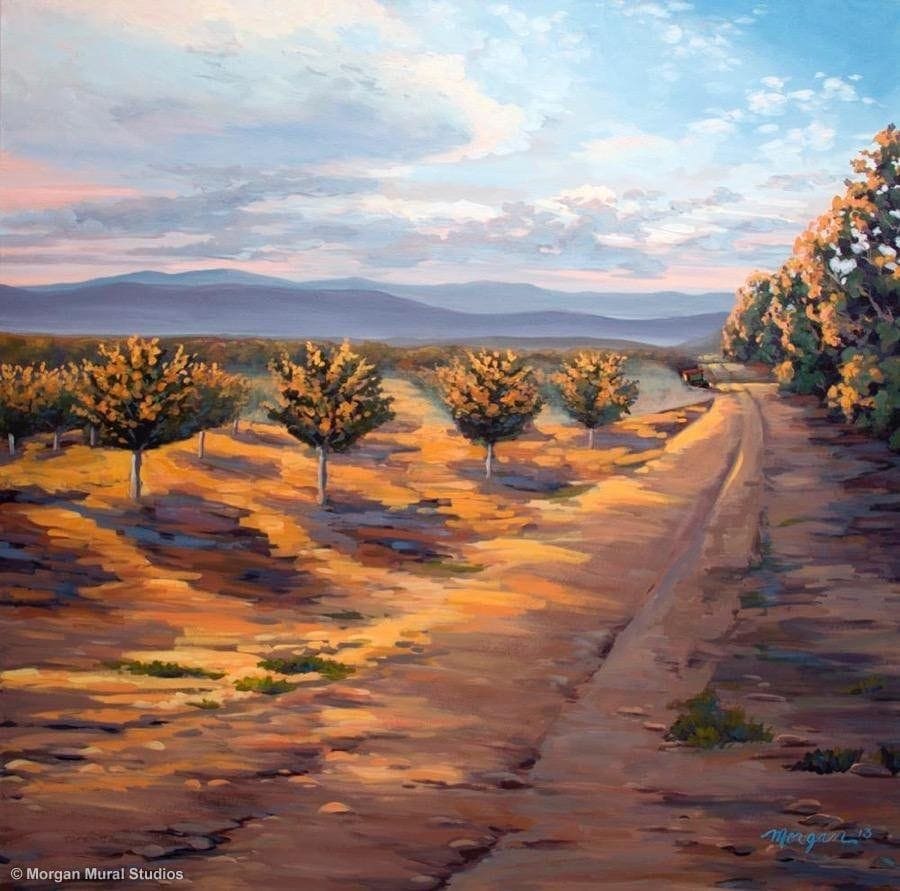 Linda Orandi comes from a family of pistachio farmers. We created this series to celebrate her family business. We worked from photos, and settled on a square, extra deep canvas that would work well with the modern styling of her home. Though we were not sure exactly where the paintings would end up, I worked the vibrant colors she has on the walls in her house. When I came to hang the paintings, I had chills to see how perfectly they fit in their new environment. This series was a birthday gift to her from her husband. Now that is romantic!
The Sturiale Mini-Series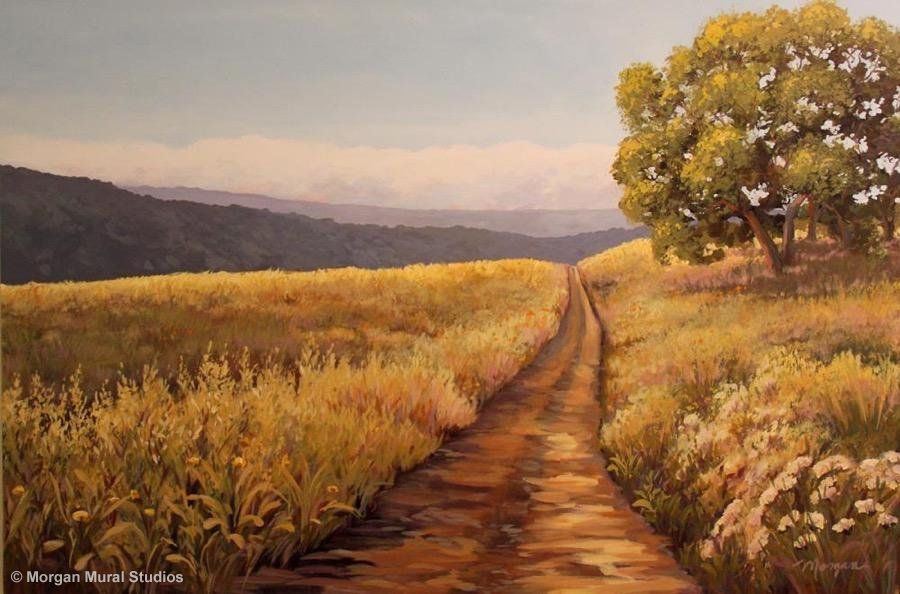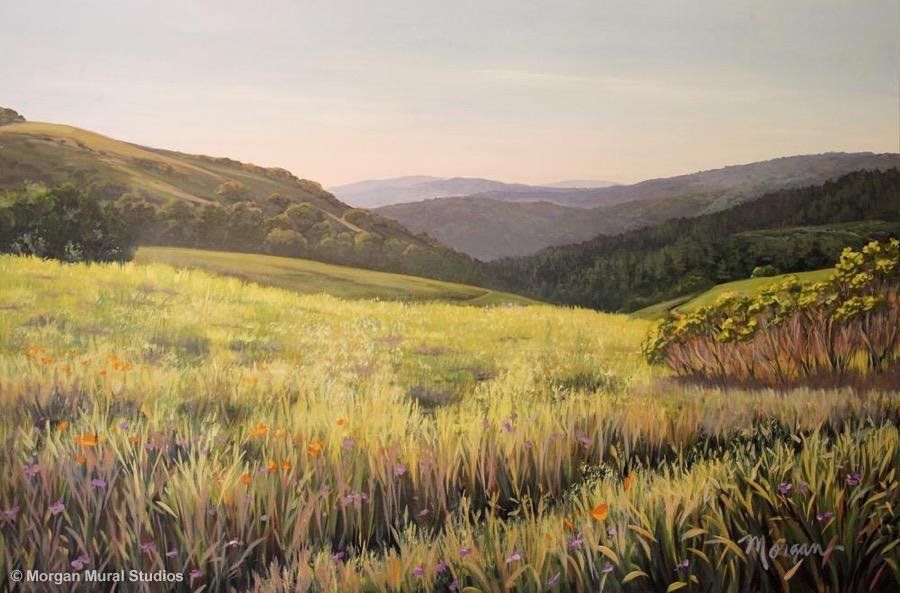 Nick and Michelle Sturiale were looking for a work of art that celebrated the views of the Santa Cruz Mountains for their dining room. The color palette in their house was soft, mostly neutral creams, so the painting was going to bring a pop of color to the space no matter what. I used very soft blues in the sky and kept the colors subdued in both a golden summery path painting and a vibrant meadow landscape, both up near Montebello Preserve.
Pricing
The mini-series package includes any canvas size under 5′ wide, an in-home consultation and a field trip if needed. I create two paintings from the subject of your choice, and you choose your favorite. The cost for the first canvas is $3000, and if you would like both, the second canvas can be purchased for an additional $2200. I prefer to paint two paintings, rather than just one because it allows me creative leeway, and also let's the clients have the choice in case one of my ideas doesn't pan out. So far, I have always sold both! Please e-mail me if you are interested in your own mini-series!
Warm Regards,
Morgan