Hassle-Free Gardening – Botanical Murals for the Backyard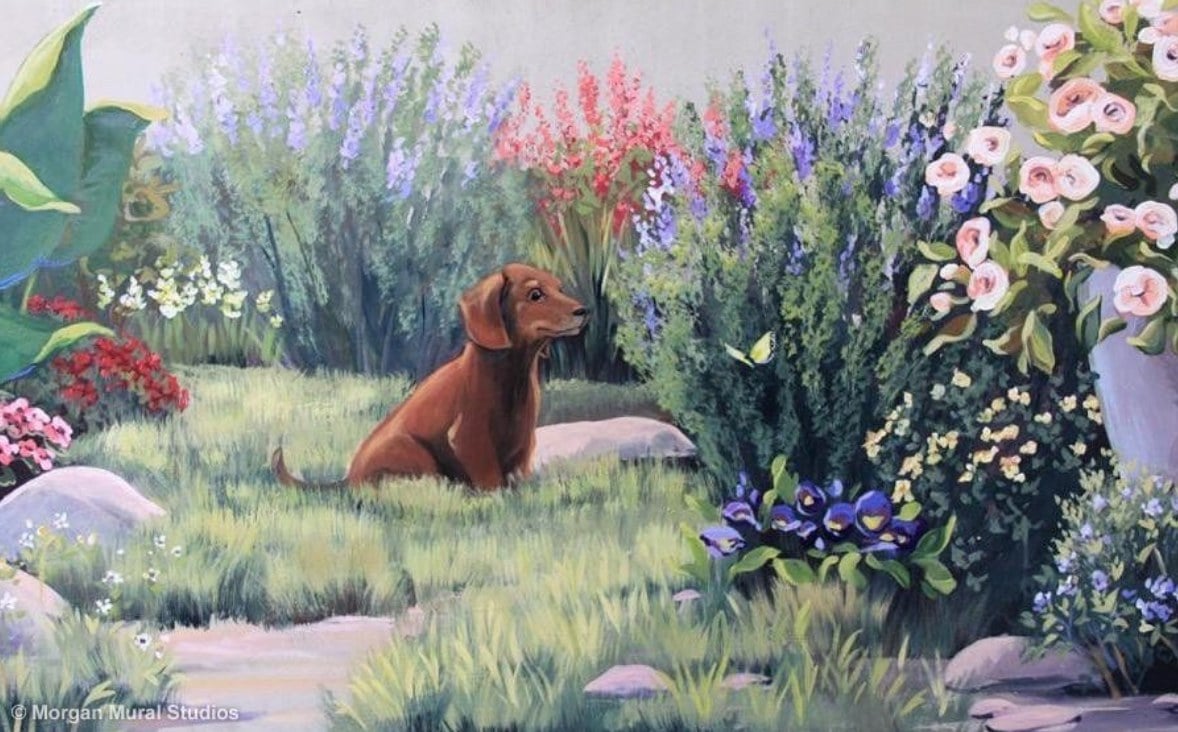 Here is my best gardening tip if you want a blooming, drought tolerant and low maintenance botanical paradise year round:

PAINT IT!
That's right. With a mural as a backdrop to your patio or garden, there is no water usage guilt, gardeners, chemicals, weeding, or trying to nurse struggling plants back to life. Can you guess I have a brown thumb? Well, maybe it can be better described as Technicolor…
Here are some garden mural projects I have worked on recently that transformed bare or under-performing backyards and patios into splendor!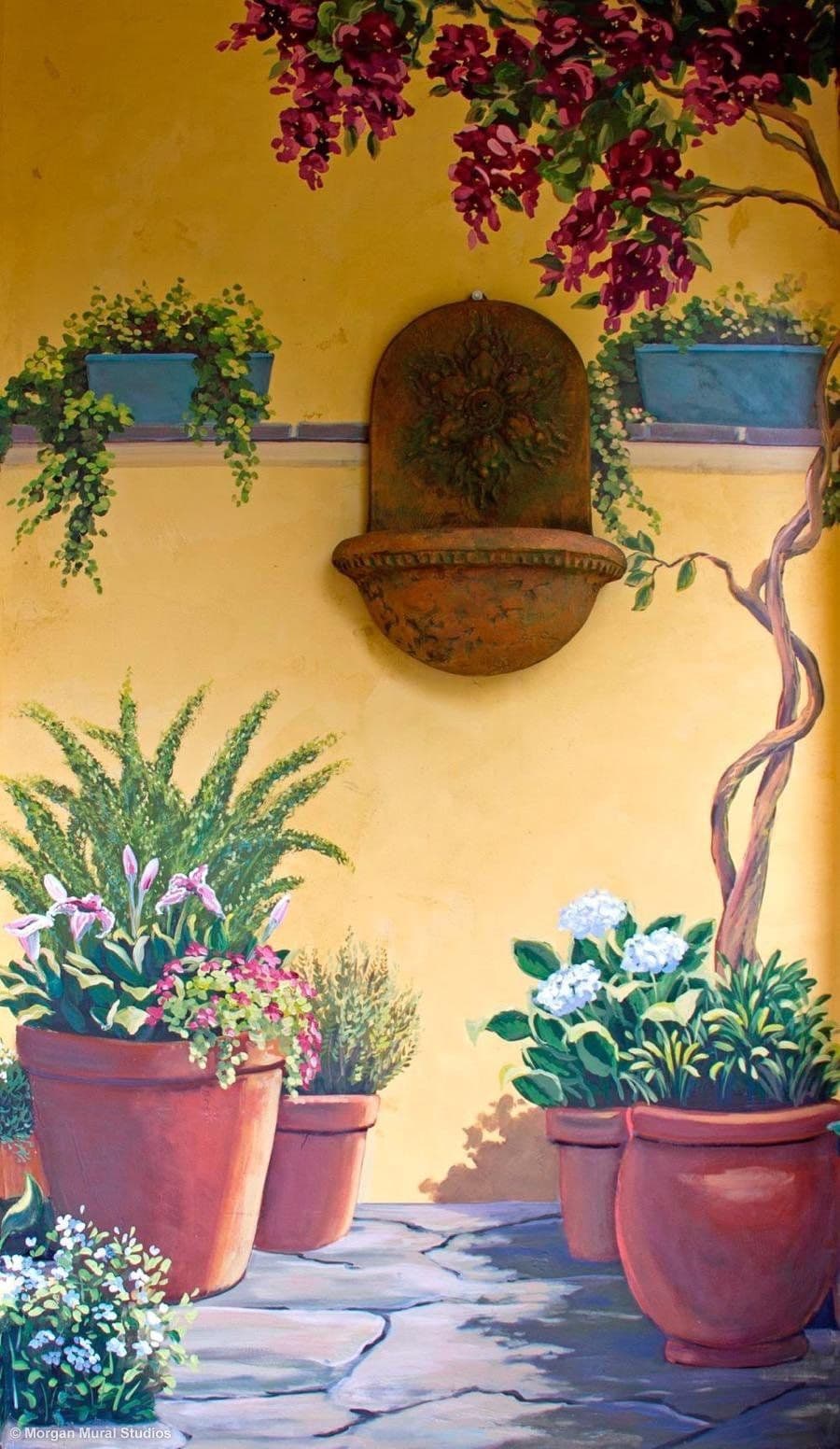 My client could not have fit real potted plants at the entry of this cute house in Willow Glen, so she hired me to paint them. I added depth to the walkway so the space felt bigger. We carried forward a few painted plants to the front of the house behind the real plantings so her entry will always offer something beautiful to greet guests.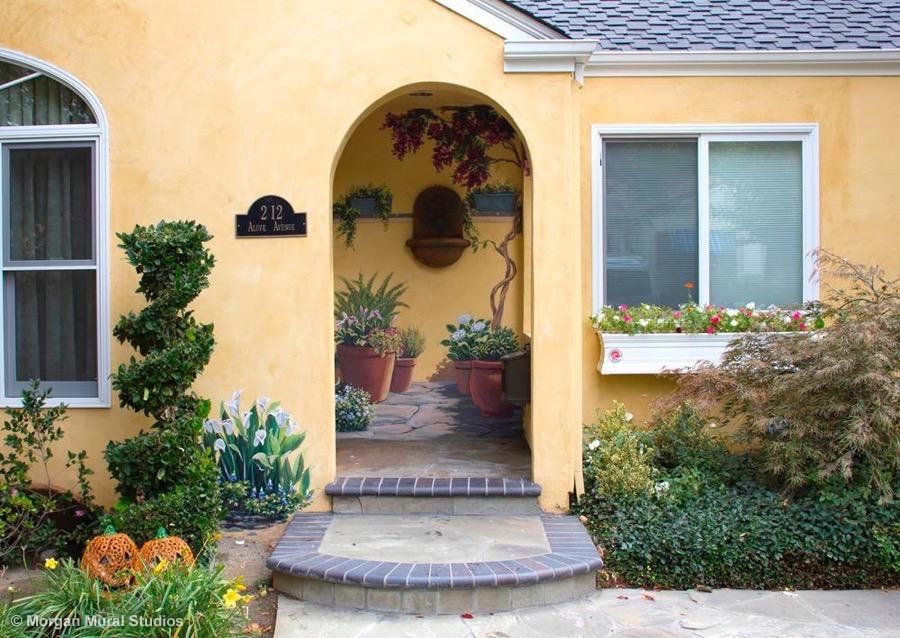 A rooster that won't wake you up in the morning? A mission style window that will never rust? Check and check.

Here is a before and after of a "garden backdrop" I painted for a longtime client in midtown Palo Alto this past December.
Before: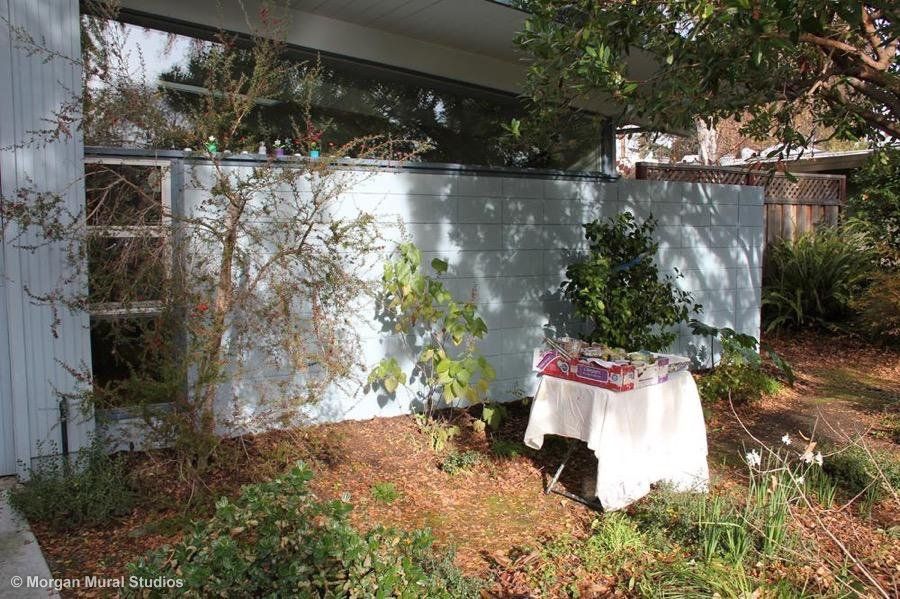 After: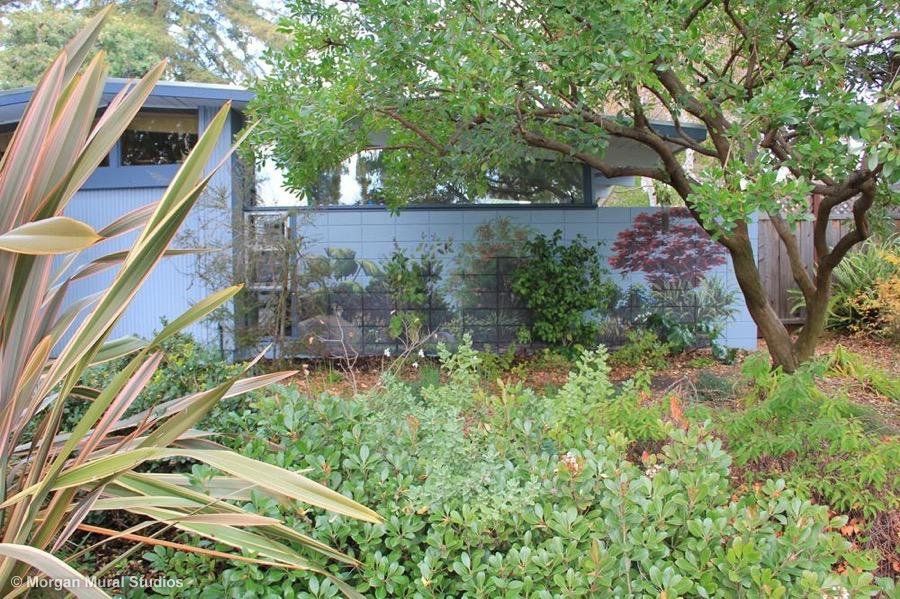 Ever wondered what to do with an architectural wall niche that is not deep enough for an objet d'arte? Fill it wil flowers! These niches flank a picturesque outdoor dining area in Los Altos, CA.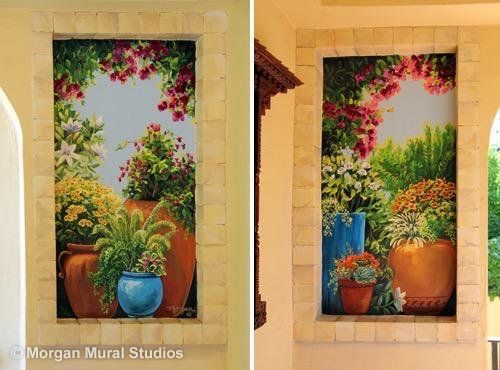 And if you want a garden and a view you might be inspired by this mural of Lake Como that I painted on a balcony in Beverly Hills, CA.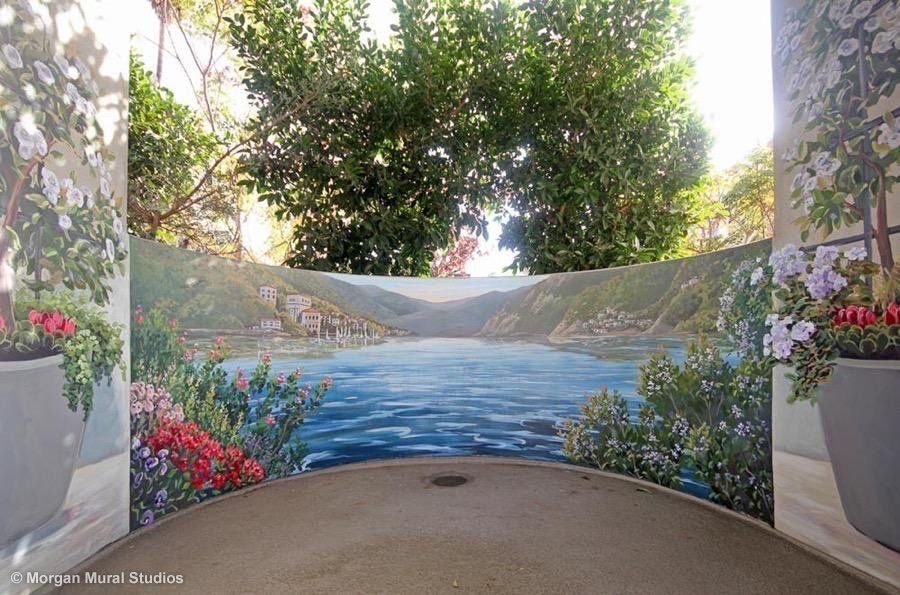 Don't forget the fauna! A dog, squirrel and butterfly add interest to this patio mural.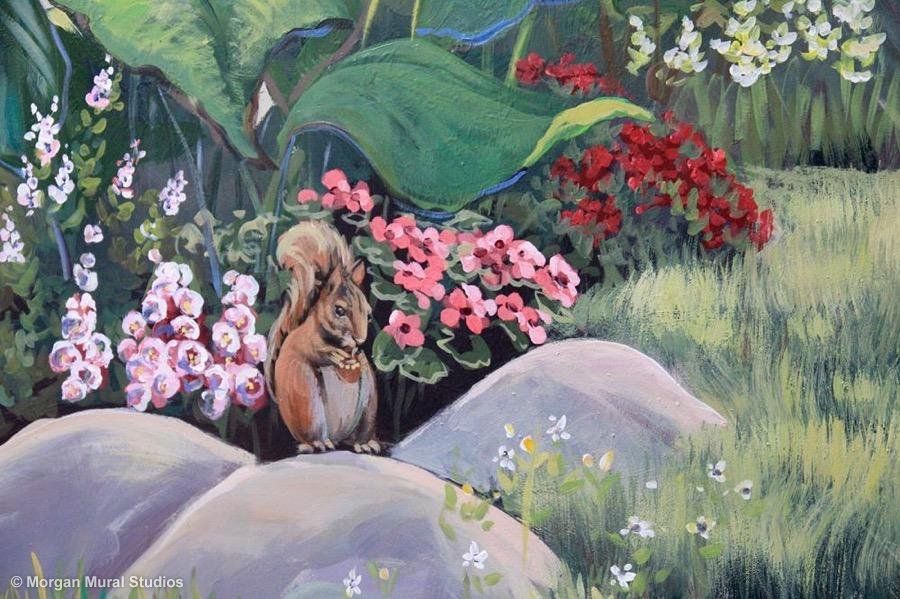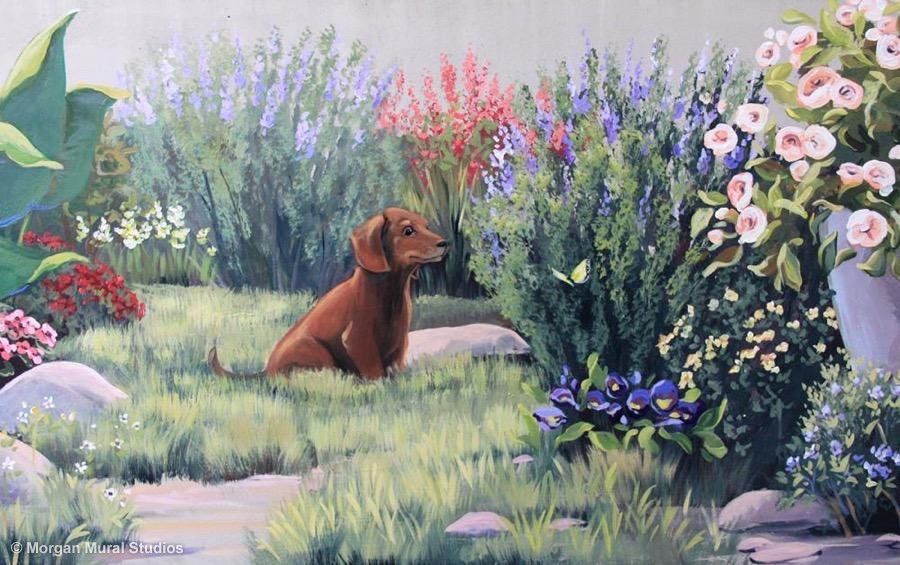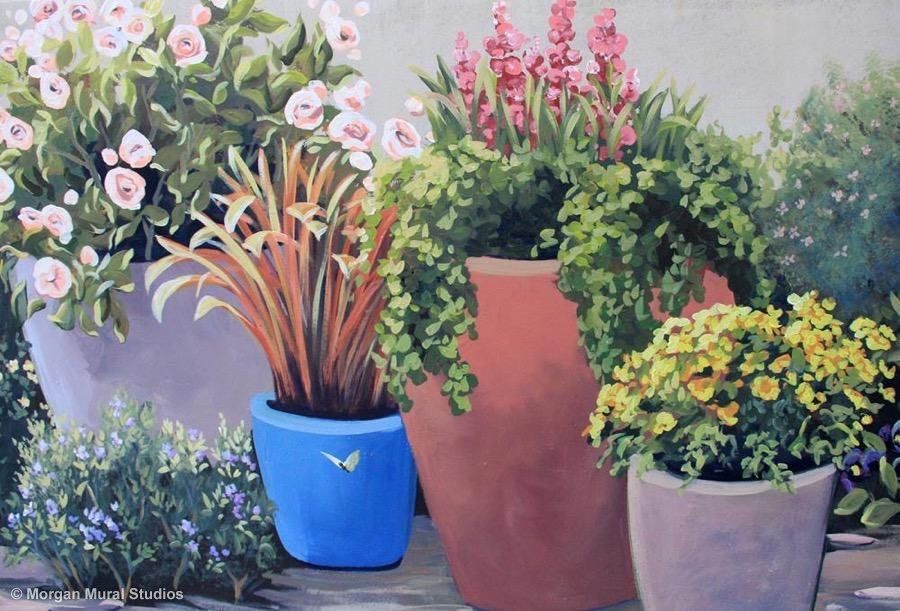 I had a blast on my painting trip to L.A. Highlights included: painting in the warm sunshine, walks on the beach, the Sunday morning flea market on Melrose, a National Geographic exhibit at the Annenberg Space for Photography, a hit list of trendy health food eateries, and time with my sister and my four nieces. I approached the visit with the eyes of a tourist instead of a native, and every day was full of new adventures.
There is no end to the adventures we can have, if only we seek them with our eyes open. -Nehru
Warm Regards,
Morgan