Feeling the Goodwill in Sunnyvale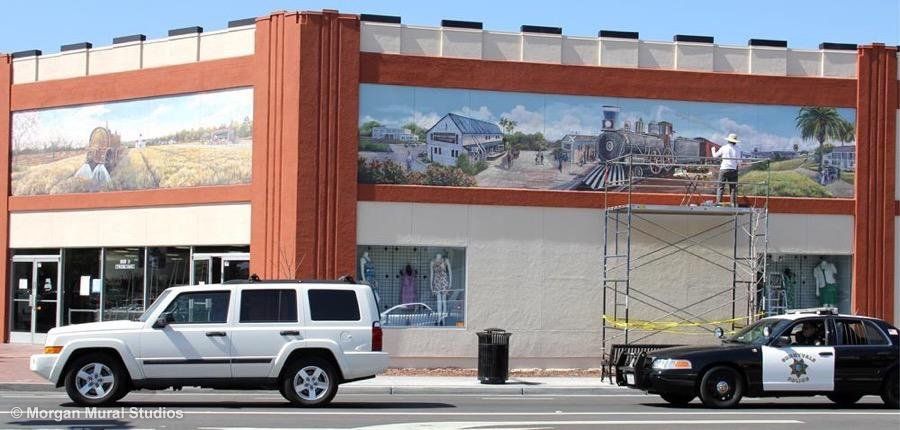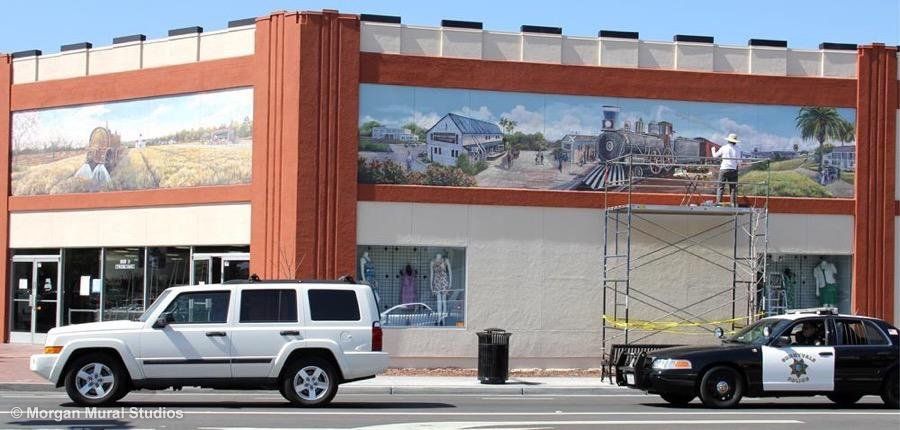 I am currently creating a series of murals celebrating the history of Sunnyvale on three sides of a Goodwill building in the historic downtown area. The response has been amazing! Lot's of shout-outs from drivers and people walking by, offering support and encouragement as I paint. I worked closely with the historical society when developing the content, but I am being watched like a hawk by Sunnyvale "old timers" that come out to share with me firsthand their memories. Yesterday, I had a nanogenerian arguing with me about whether the sprinkling trucks were used on crops or only roads, and I sent him over to the Heritage Museum to debate it with the docents there. I wanted to tell him "Sir, I'm not the boss, I just work here".
Click here to read yesterdays Mercury News article about the project and here to see more closeups.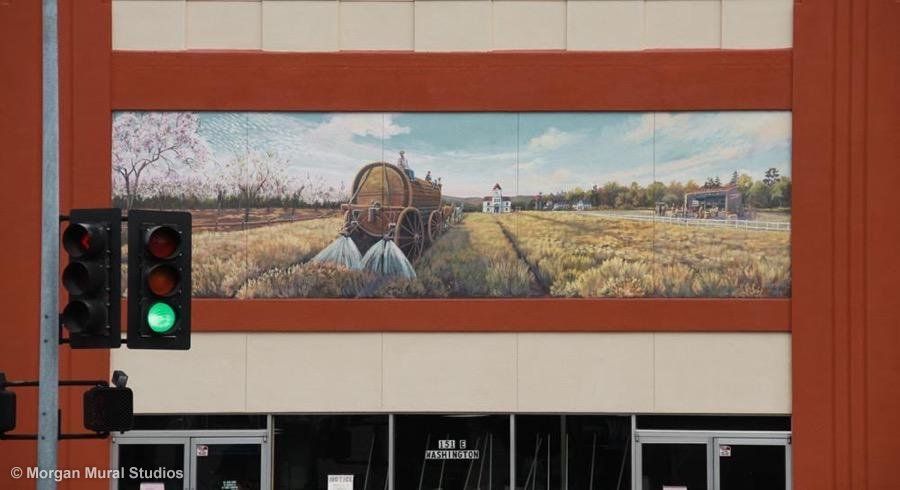 The Well-Fed Artist
Almost everyone has someone in their family that was/is an artist. We are the creative types that are can easily keep ourselves occupied with observation, experiementation, and a drive to create. While that pretty much sums up all humans, making a living as an artist is not for everyone. To dymistify the unique challenges faced by artist entreprenuers (entreprenartists?), I created a series of three videos to share my best insights for success. The three videos cover:
Taking the Leap: Is becoming a professional artist right for you?
First Steps: Getting Your Art Business Started
Gain Momentum: Fine Tune your Art Business to Thrive
If you know of anyone pursuing (or considering pursuing) a career in the arts, feel free to pass them along.
I will be out painting on the corner of E. Washington and S. Sunnyvale Avenues all the dry days next week, completing the third mural. Stop by and say "hello"!