A Renaissance in Redwood City… Starting with a Mural at The Crouching Tiger Restaurant

If you have taken Caltrain to San Francisco, or if you have parked in the north lot off Broadway in Redwood City, maybe headed to downtown for dinner and a movie, you have seen the view: the neglected backside of the downtown commercial buildings that run along North Broadway. Drab and forgettable. But wait! Have you stopped by in the last few weeks? Commercial Way corridor has a new beautification project underway! I had the honor of painting the first mural in what will be a series of murals by different artists along Commercial Way corridor. Mine is painted on the back of a Chinese restaurant and includes a scene from a Chinese village, a mountain landscape, and foo dog statues.

My friend Maud Daujean created this awesome video of the Crouching Tiger Restaurant Mural in progress: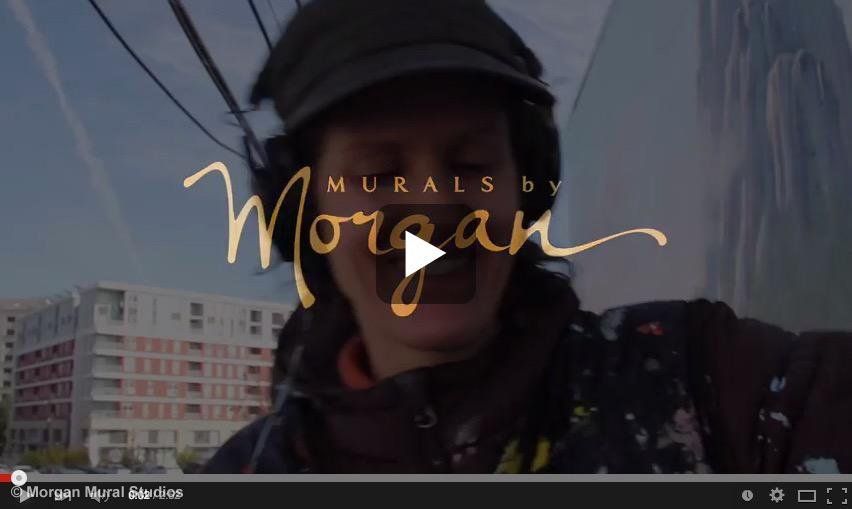 Most of the credit for this project goes to two people: Gadget Newblanc and Chris Beth. Gadget, who is a software engineer by day and arts advocate by moonlight, brainstormed this idea five years ago and has been steadily pushing the idea forward every year since. The second catalyst for this project is Chris Beth, who is manager of Redwood City Parks and Rec. If every city had a mover and shaker like this in charge, the world would be a better place. He collaborates across interest groups in the city to make good things happen. This project was co-sponsored by the City of Redwood City and the Pacific Arts Council of Redwood City. Truly, these folks spent a long time baking this cake, and I just showed up to put the frosting on the project.
It was a dramatic transformation. Here are a few before and after photos (but you can find even more here):



There is an art renaissance going on in Redwood City. I went to an "Art Summit" hosted by the city one evening after work and was amazed to find 70 people engaged in conversation about how to make Redwood City a destination for the arts on the peninsula. City council and city management was there, business owners, artists and art organizations. Based on the quality of interaction, dialog, and free hors d'oervres going on, I suspect many of their great ideas will come to fruition.
Did you know Redwood City boasts a non-profit, independent live theater in the heart of the downtown? Visit the Dragon Theater website for tickets for a memorable evening of live performance. When you go, you might notice a small mural at the front of the theater. Last fall, Dragon Theater had to install a blaring white temfoot tall utility box by the front entrance of the theater to comply with fire code. The city (in the form of Chris Beth) coordinated and funded the beautification of this eyesore. They also have an ongoing program hiring artists to paint the utility boxes around town.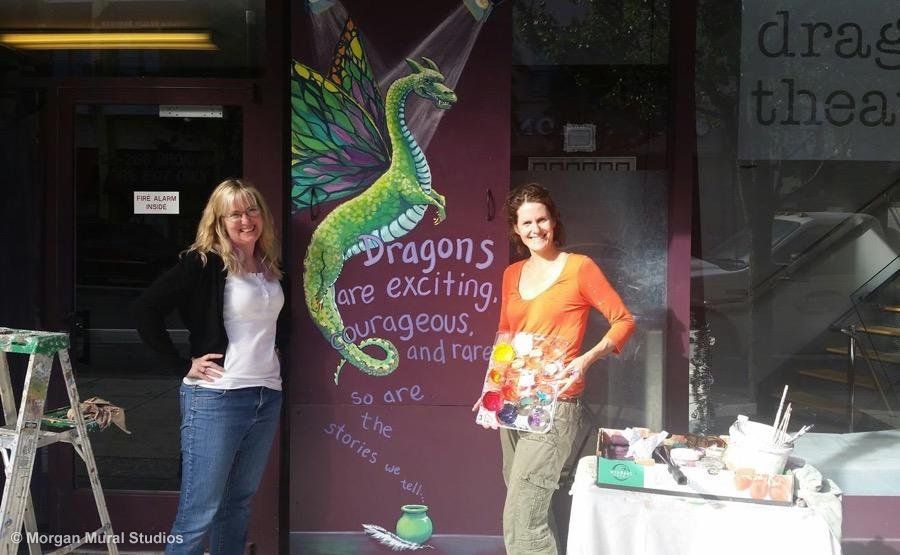 I expect the foresight to invest in art in downtown Redwood City will reap big rewards. Already, first sightings of "art tourists" are happening! My dad and Terrie flew in from Los Angeles to look at the mural, and then took me out to an amazing dinner at LV Mar. (Go.)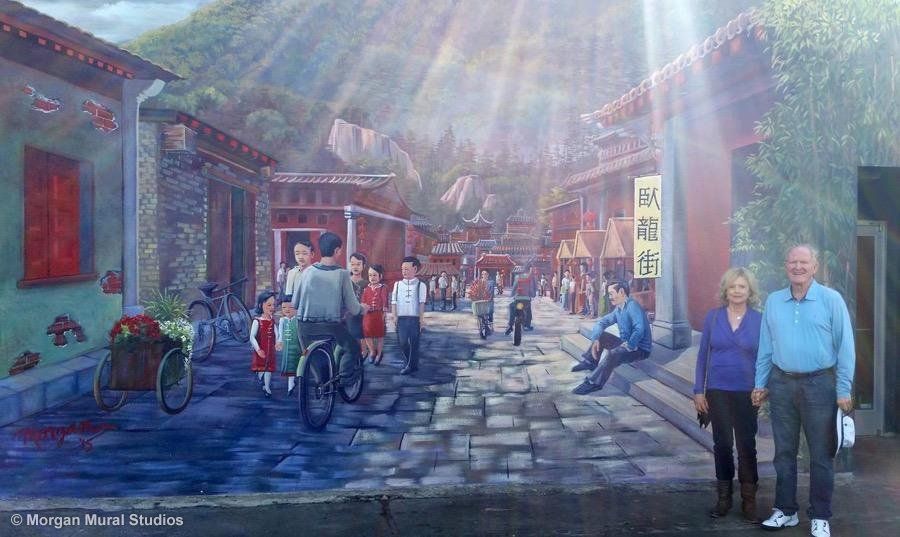 If you are an artist and you are interested in finding out more about public arts projects in Redwood City, please e-mail [email protected] to subscribe to the "call for artists" announcement list.
I am off to enjoy the Wisdom 2.0 Conference in San Francisco this weekend. I have to give a grateful shout out to my friend Nathalie in Sao Paolo, Brazil who gifted me with the ticket. Thank you, Nat!
Thank you for following my work and for forwarding to anyone who might be interested.
Many blessings to you!