"Dreams" – A Los Gatos Mural with Heart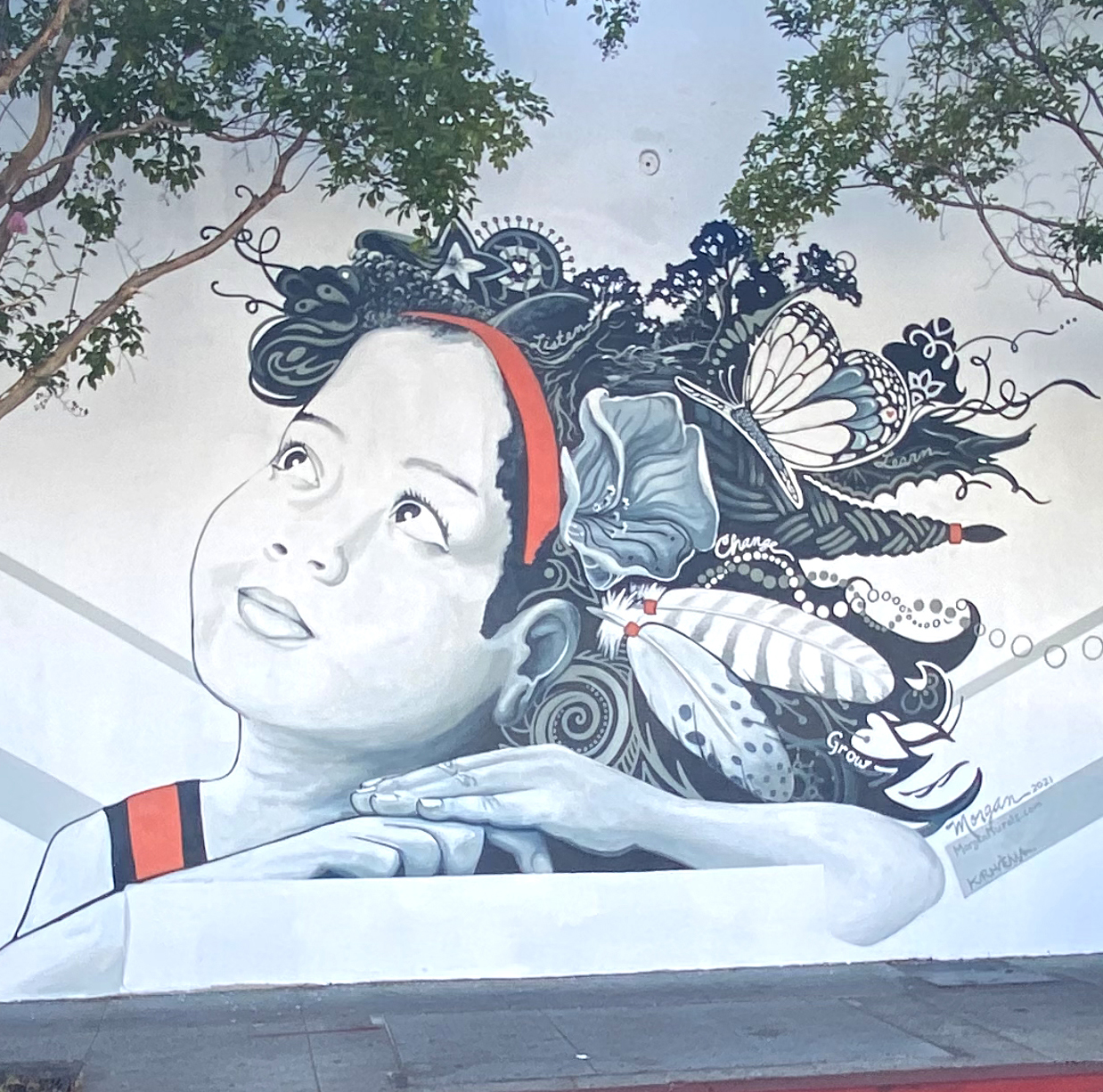 You now have one more reason to visit downtown Los Gatos: to check out the new mural in town! Pick up your morning brew at Los Gatos Coffee Roasting and then wander across the street to brainstorm on a title for the new artwork. The artwork is actually still unfinished- her hands will be resting on a book that will bear the title of the art. The City of Los Gatos is running a contest to name the artwork. Would you like to name the girl? I just found out I am on the name-picking jury, so hit reply to this email if you come up with any good ideas!
I was fortunate to have Krystal Rhema a Los Angeles-based mural artist assist me on the mural. Krystal came up to take my mural painting workshop and stayed on to paint more with me.
Another participant in my mural workshop stayed on after the workshop and painted a mural on the front of the Azuca store, around the corner from the "WonderGirl" mural. Anne Schreivogl, a veteran professional artist from Washington State, took my class so she could learn how to bring her established style onto big walls. By the end of my workshop, she did just that: Her whimsical style was a perfect match for the Azuca store.
My workshop this year was a big success. Together we transformed a ball wall at the St. Francis Center in Redwood City into a peaceful sunset landscape.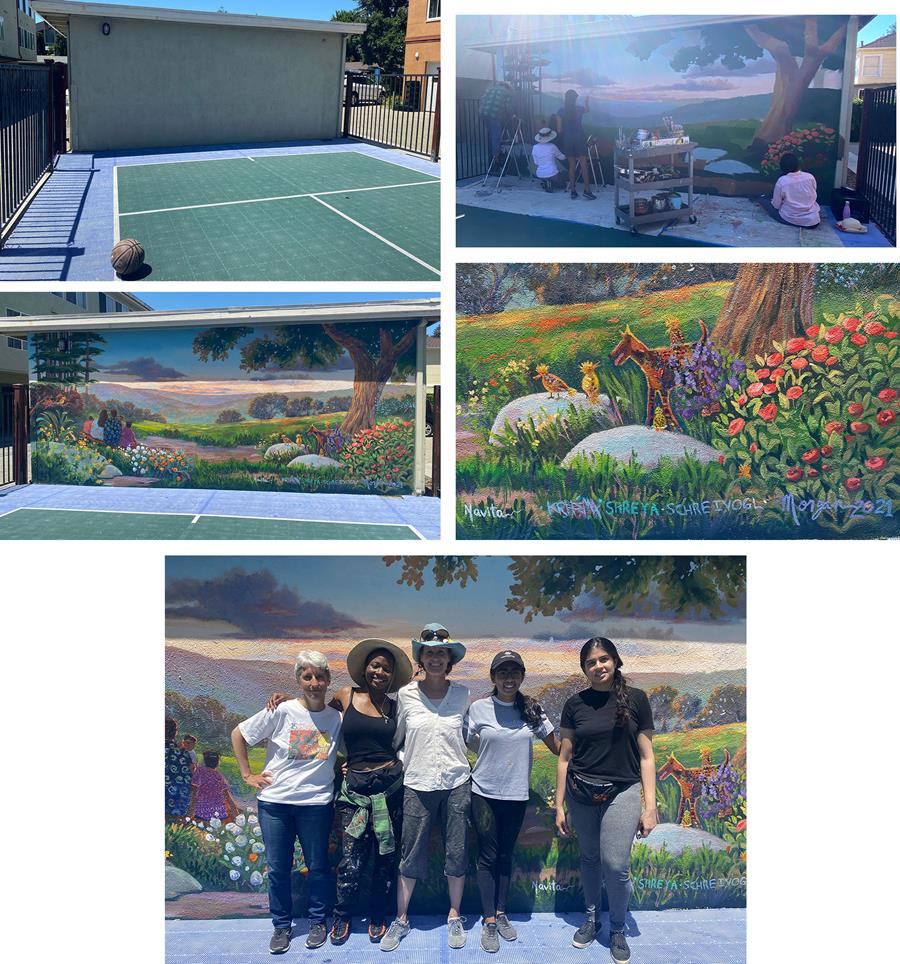 This is my third collaboration with the St Francis Center. it is a pleasure and an honor to work with Sister Christina and her team at the St. Francis Center. If you have been wanting to donate your time or resources to help the working poor who are struggling to make ends meet on the peninsula, the St. Francis Center is an incredibly worthwhile organization. I encourage you to find out more and get involved.
The City of Los Gatos was hoping the mural would include a "selfie moment". I have decided that pretty much every mural can be interacted with creatively. (@polychromist on Instagram does this with utmost flair.) I painted a mural at Egan Middle School and I had no idea it was perfect for a selfie until years later my friend Joanna staged herself "just so" when we were passing by it, and it clicked. My daughter, demonstrating:
If you are ever in front of one of my murals, take a selfie with your own creative interpretation and tag it on Instagram with #morgan.mural.studios. I look forward to seeing what you come up with!
As always, have fun with it. 🎉🤸🏽‍♀️🌈
With love,