A (2000 Square-Foot) Quaint Town Scene on Three Walls

A Magnum Opus in Three Walls
There was dust and noise, mud and port-a-potties. Yet this 2000 square foot wall mural was an incredibly fun project. I spent 7 weeks covering the retaining walls around an indoor play space with every trick in my bag: landscapes and people, trompe l'oeil and perspective as well as distressed finishes, rusted cars, lettering, and lots and lots of bricks.
It is crazy, but true, that on Sunday afternoons I would start to get butterflies, butterflies, about going to work on Monday. I loved working on such a large canvas, with such a varied and creative subject.


The Process
It amazes me any homeowner could stay so incredibly relaxed through the planning and "ugly stage" of the mural process, particularly when, as in the case with a large wall, the ugly stage lasts a lot longer! I was showered with their enthusiasm, creative ideas, and also given lots of artistic license.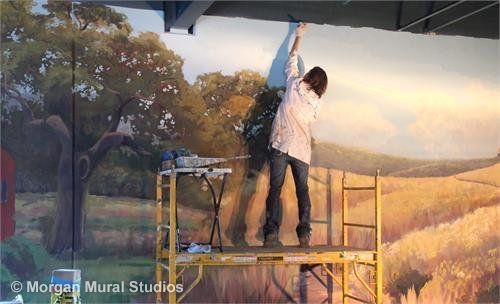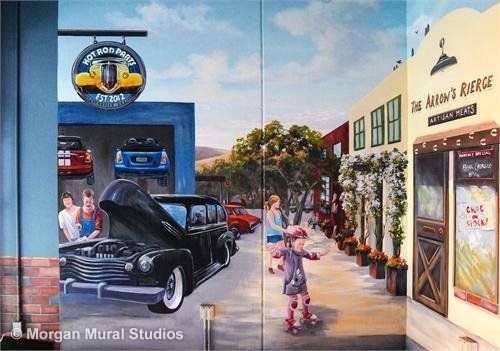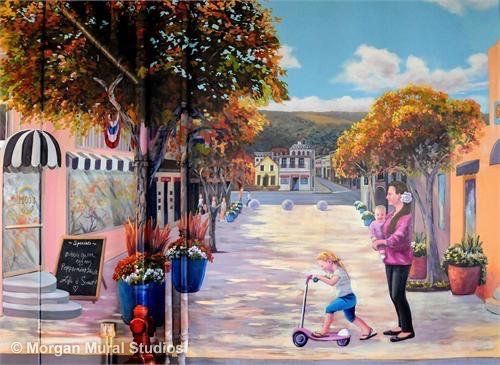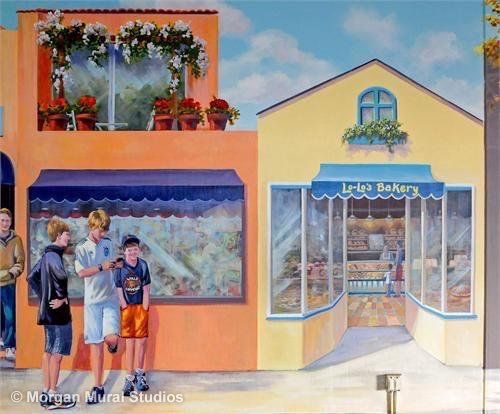 The daughters did some finger painting in the flowers…
During this project I realized how much I love being immersed in a big project. I dream in the design at night and paint so much during the day that after work the whole world starts to look like a painting to me.
(Take a look at more of the details
here
.)
I hope your new year is off to a great start. Thank you for letting me share my fun with you!
Blessings to you!
Morgan Bricca
Morgan Mural Studios