La Joie de la France – Can You Imagine Strolling Through These Lavender Fields Murals?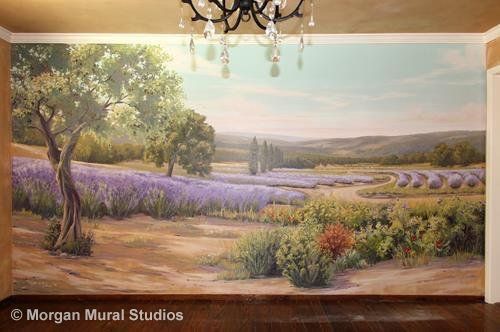 Picture an evening stroll along the Seine in Paris on your way to the opera house. A quaint bed and breakfast on the outskirts of a small town in provence surrounded by fields of lavender. After painting murals of these two French landscape scenes, let me tell you I am ready to pack my bags! Now you can take a mini vacation and enjoy the scenery…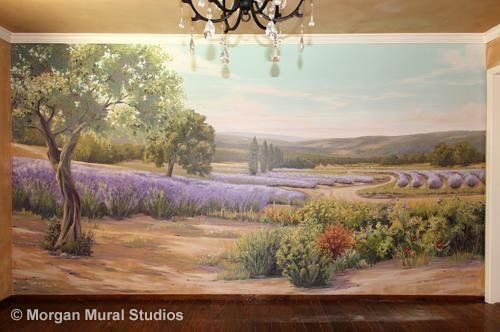 Click here to watch a video of the creation process!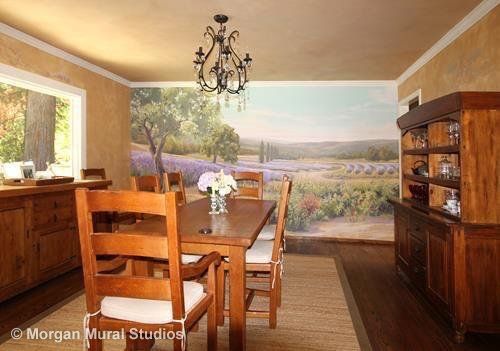 Parisian Dance Room
I collaborated with Jade, who is a teenager and also French, as to all the details for this Paris inspired dance mural. She kept me company during the whole painting process. We created a video together to document the process. Jade's great uncle, a French composer, wrote the music we used as our soundtrack.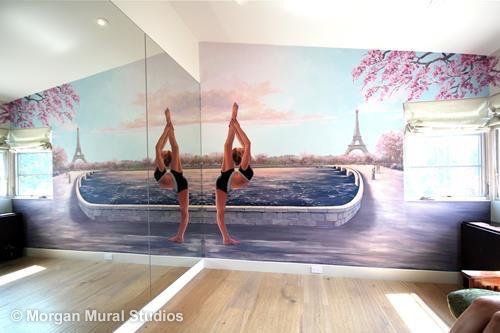 Wow, nice Scorpion pose! I think I'll just stick to down dog, thanks.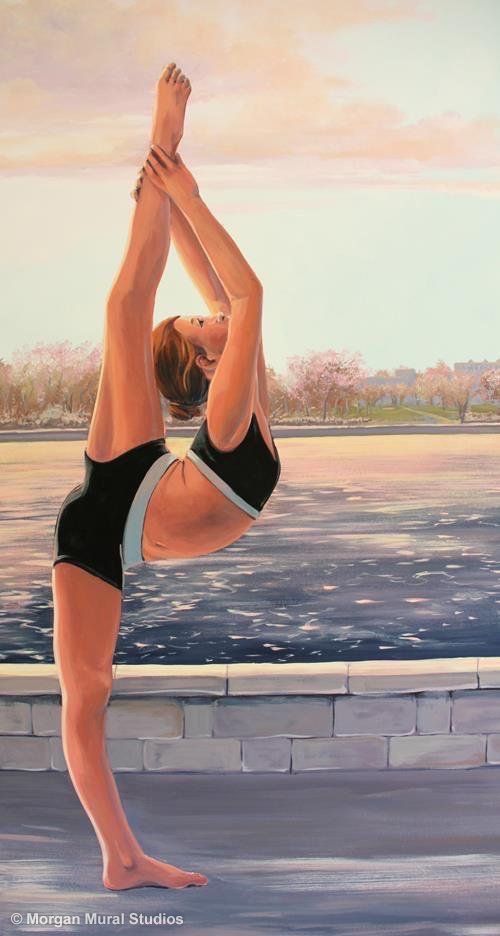 Art and Theater
I had the privilege of covering myself in blood and reenacting zombie behavior for a Night of the Living Dead themed booth created for Comic Con in San Diego last month. Bay Area Exhibits hired me to make new shutters look old so they fit in on this amazing haunted house they built from reclaimed redwood. I painted the rubber flooring to look like cracked cement. For the final touches I painted my hands and boots with red paint and grunted while I climbed the porch columns and rattled the doorknobs, hunting down unwitting humans. Hear me roar.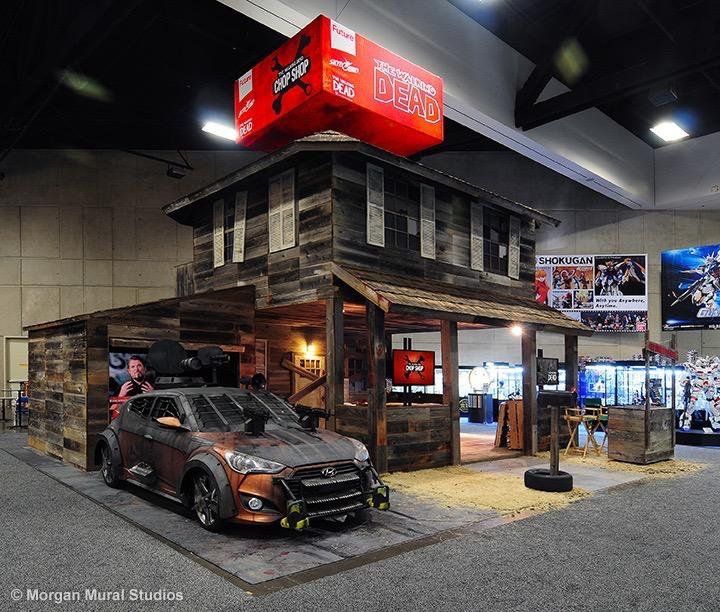 Blessings to you!
Morgan Bricca
Morgan Mural Studios