Laundry Day Just Got Better – A Tropical Mural for a San Jose Laundromat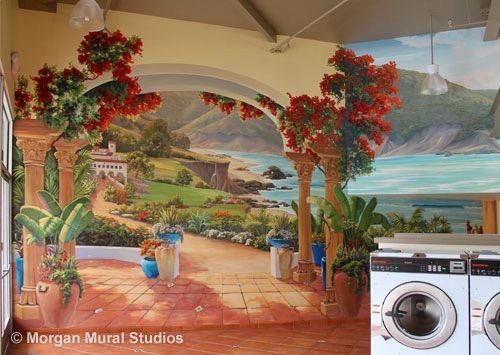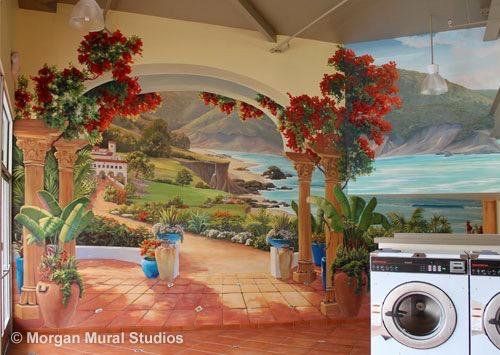 I am no expert in laundromats, but I would venture a guess that the new Tropicana Laundry opening in San Jose is the most impressive laundromat in the country. The investors in this new business did everything right: The location, the equipment, the surfaces, and the mural; it's all set up for a great customer experience. I have no doubt that this location will be attracting customers for a long time to come.
This client envisioned a beautiful hacienda that overlooks the Sierra Madres. I imagined the location to be about 30 minutes south of Puerto Vallarta. This villa has a view of both the pristine mountains that run along the coast, as well as a quaint fishing village down at the far end of the store. Some of the finer details include hand carved wood beams, parrots and several tropical plants with delicate flowers. You can actually see the fishmongers selling their wares on the marina pier if you have sharp eyes!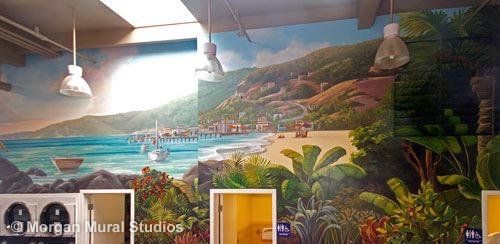 When the client came out for the first site check, he was so enthused about the progress he yelled up to me on the scaffold, "Hey Morganangelo, it looks great!" Made my day. The clouds took a sudden turn for the better.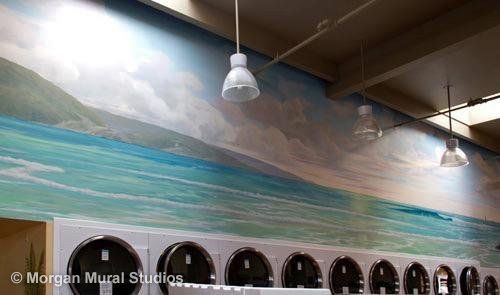 That pesky seagull is always stealing the day's catch.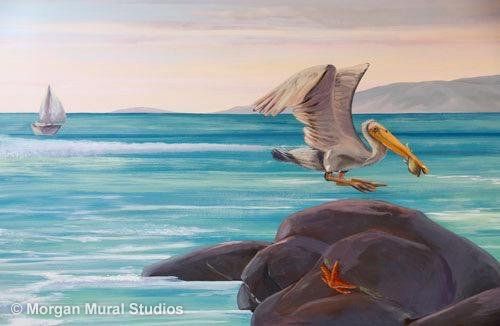 Paradise: perfect surf and yet it is so remote there are no gringos to compete with to catch the waves.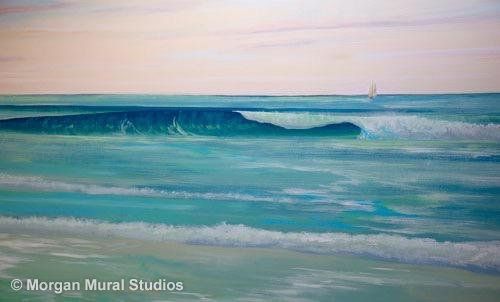 I think I want a vacation home there. What is the name of that town again?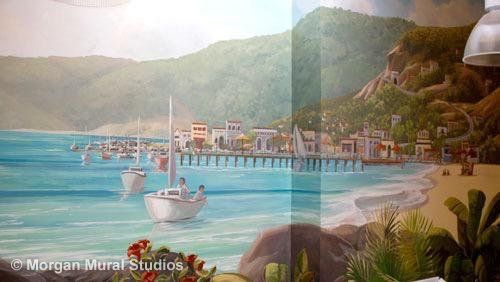 Does that path lead down to the beach? I heard there is a hammock under a palapa down there.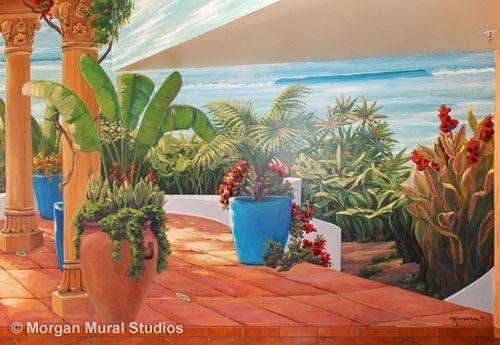 I feel the breeze on my face just sitting here at my computer.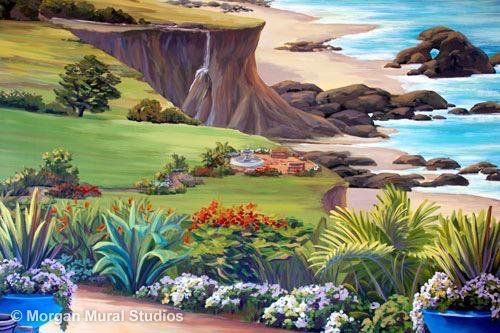 (Find even more shots here.)
Blessings to you!
Morgan Bricca
Morgan Mural Studios