Nova Fireplace Went Interstellar with a Galactic Ceiling Mural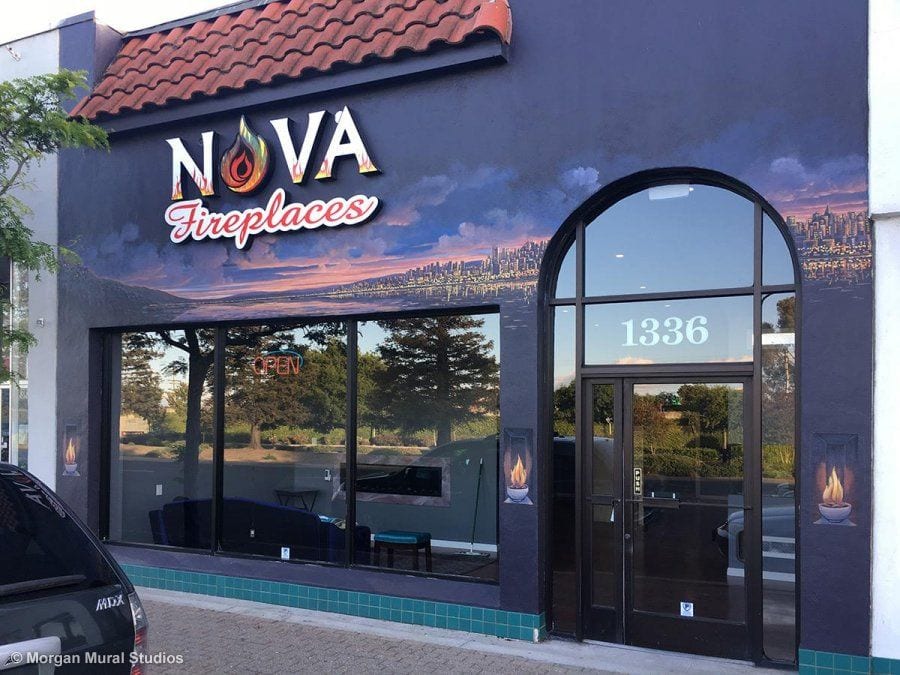 When Martin Nova was 18 years old, and newly arrived from Michoacan, Mexico, he was picked up on a street corner by a chimney sweep for a days work. He ended up working for this chimney sweep for the next 6 years at $10/ hour. He didn't start making $20 an hour until he had worked 20 years in the business. In the meantime, Martin learned English, started a family, and saved up his money with the dream someday of owning his own business. In 2004, Martin bought a chimney sweep business from a retiring colleague. The business grew and became successful. In 2016 he purchased the exclusive rights to sell several brands of fireplaces under the condition he had to open a showroom within two years.
He spent 18 months looking for the right space, and 6 months building out the showroom.
Today, April 28, 2018, the Nova Fireplace showroom officially opens.
Martin wanted his store to be beautiful and engaging for customers, so he invested $20,000 in custom mural art throughout the store. In a play on the name of the business, Nova Fireplace, he went with a galaxy theme, including a colorful supernova painting, to cover the entire 700 square foot showroom ceiling.
After many years of sweat and hard work, the opening of this showroom is a dream realized for Martin. There will be a grand opening event there today from 11-4 and you are invited! I will be there from 1-3. Come and enjoy handmade tacos, check out the art and hearths, and congratulate Martin on his journey.
Nova Fireplace Grand Opening Celebration
April 28, 2018, 11 am -4 pm
1336 El Camino Real in Belmont
I hope to see you there!
Warm regards,