Forest Workout Room Mural
Who couldn't do with a little more leafy greenery? This forest workout room mural was handpainted on the second floor of a client's home in Los Altos. Now every time they jump on their exercise bike, it'll feel like they're cycling down a tranquil fern and tree-lined trail.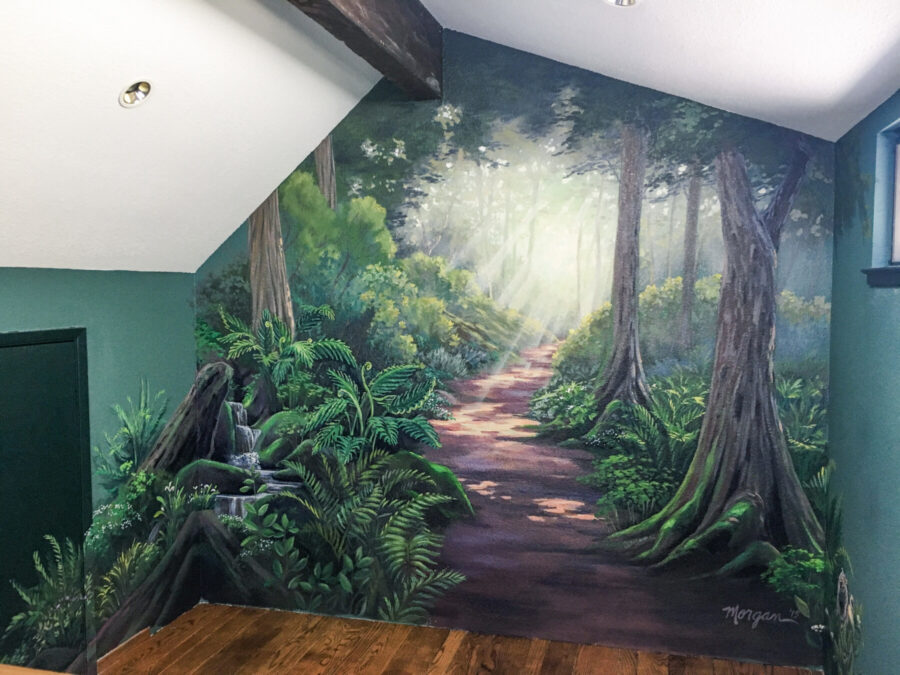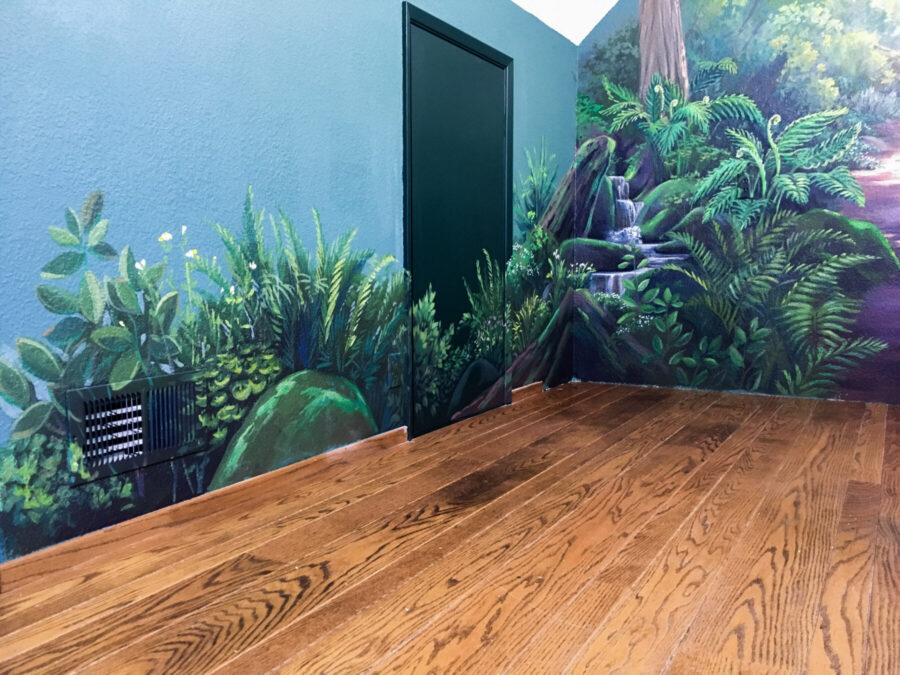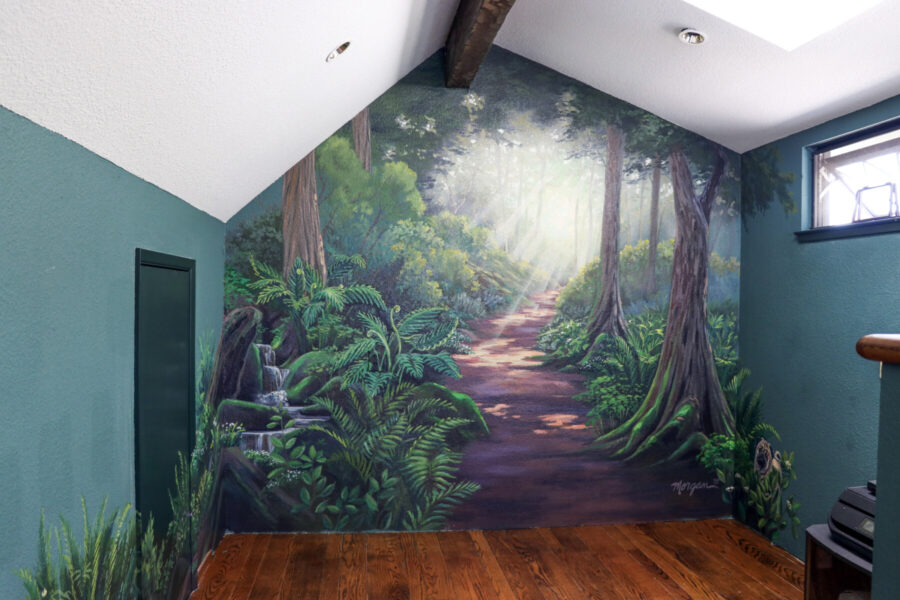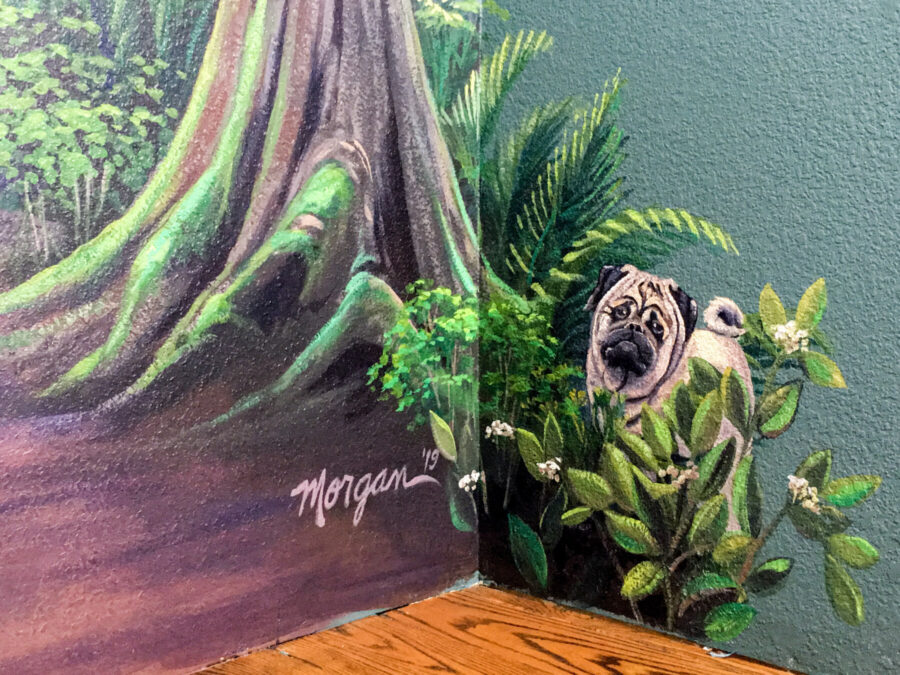 I also got to paint this pool mural of a scenic Alpine landscape to beautify their backyard!